Mali rulers lift arrest warrants against Tuareg chiefs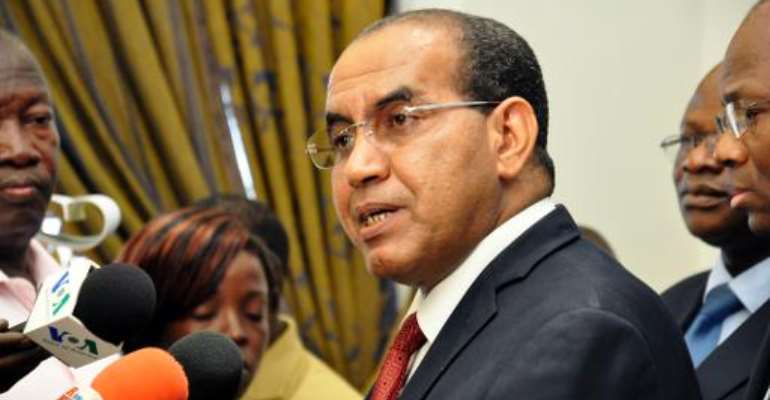 Bamako (AFP) - Mali's government has lifted arrest warrants against four leaders of the west African country's ethnic Tuareg rebellion in the name of "national reconciliation", the justice ministry announced Tuesday.
The warrants were issued several months ago against rebel leaders in the National Movement for the Liberation of Azawad (MNLA) and the High Council for the Unity of Azawad (HCUA).
"The arrest warrants against Ibrahim Ag Mohamed Assaleh (MNLA), Mohamed Ag Intalla, Ahmada Ag Bibi and Alghabass Ag Intalla (HCUA) are lifted to facilitate the pursuit of the process of national reconciliation," a justice ministry official said.
Along with about 30 other prominent Tuareg separatist rebels, the four men were wanted for taking up arms early in 2012 in the desert north of Mali, territory they know as Azawad and consider their natural homeland.
Armed Islamic extremists linked to Al-Qaeda took advantage of chaos caused by a coup in Bamako to ride on the back of the Tuareg uprising and seize key northern towns until they were ousted by a French-led military intervention this year.
Ahmada Ag Bibi confirmed to AFP that the warrants against him and his companions had been scrapped. "This shows good will for dialogue... We too, we share good will for dialogue."
Ag Bibi, Mohamed Ag Intalla and Alghabass Ag Intalla are candidates in parliamentary elections scheduled for November 24, standing in the far northeast region of Kidal, a Tuareg stronghold.
Mali's President Ibrahim Boubacar Keita said on Friday that the situation in the still unstable north of the sub-Saharan country, "particularly in Kidal", was "unacceptable, unsupportable, intolerable".
A few days earlier, when he opened a forum on decentralisation in Bamako, Keita proposed that the time had come to "bring definitive answers to the frustrations that feed the irredentism of our Tuareg brothers".
The Tuaregs, traditionally a federation of nomad tribes who rebelled in Mali and neighbouring Niger in the 1960s and the 1990s, are seeking some kind of self-determination for the north.
The Bamako government strongly opposes Tuareg autonomy, but is scheduled to hold talks with the desert people in November, according to an agreement signed in June in Burkina Faso.
No date for the talks has yet been confirmed.