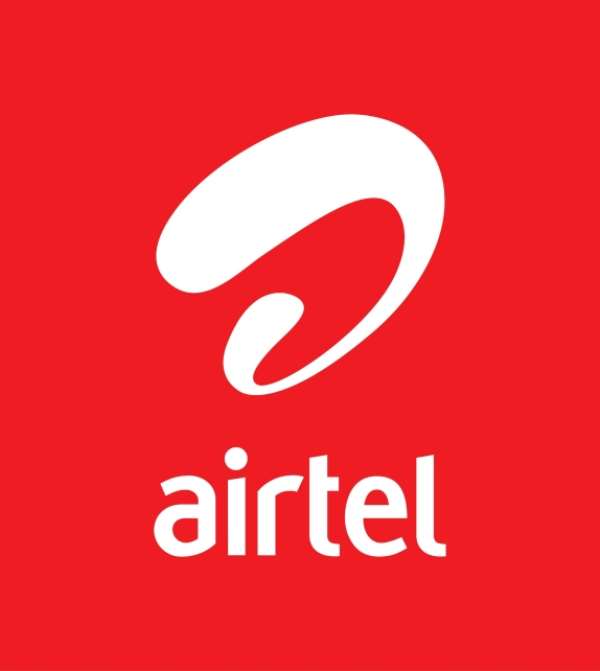 Nairobi, Kenya, October 1st, 2013: Bharti Airtel ('Airtel'), a leading global telecommunications services provider with operations in 20 countries across Asia and Africa, has entered into a partnership with Ecobank Transnational Incorporated ("Ecobank"), the leading pan-African banking group with presence in 34 countries in Africa, to deliver Airtel Money across nine African countries where Airtel also has operations. Thanks to this agreement, millions of Airtel and Ecobank customers across Africa will be able to access secure, convenient and instant mobile financial services.
The partnership between Airtel and Ecobank is already effective in seven African countries, namely Burkina Faso, Chad, Democratic Republic of Congo, Ghana, Niger, Zambia and Kenya. Airtel Money will also be rolled out in Gabon and Sierra Leone later this month.
The partnership enables Airtel customers to conduct a variety of mobile transactions. This offering which is subject to regulatory approval in each market, enables Airtel Money deposits and withdrawals at any Ecobank branch, utility bill payments and two-way money transfers between Airtel Money and Ecobank. Customers will also be able to view their bank account balances and statements in real time via Airtel Money.
'Ecobank is committed to bringing financial services to all Africans including the unbanked and under banked through collaboration with major partner-Telcos like Airtel. ' said Patrick Akinwuntan, Ecobank's Group Executive Director, Domestic Bank. 'All that is required to enjoy this service is an Ecobank account and an Airtel line registered on Airtel Money in markets where regulatory approvals are in place'.
Mr. Akinwuntan commented further that the partnership's extensive reach affords customer convenience, particularly for cross-border transactions and remittances across Africa. '
Chidi Okpala, the Director of Airtel Money Africa, said: 'This partnership is a further demonstration of Airtel Africa's commitment to provide affordable, simple and innovative solutions for our consumers across Africa.'
He added: 'At Airtel, we will continue to offer locally relevant M-Commerce solutions with more partners like Ecobank in order to enhance the daily lives of our customers.'
Editor's Note:
About Bharti Airtel
Bharti Airtel Limited is a leading global telecommunications company with operations in 20 countries across Asia and Africa. Headquartered in New Delhi, India, the company ranks amongst the top 4 mobile service providers globally in terms of subscribers. In India, the company's product offerings include 2G, 3G and 4G wireless services, mobile commerce, fixed line services, high speed DSL broadband, IPTV, DTH, enterprise services including national & international long distance services to carriers. In the rest of the geographies, it offers 2G, 3G wireless services and mobile commerce. Bharti Airtel had over 275 million customers across its operations at the end of July 2013. To know more please visit, www.airtel.com

About Ecobank Group

Incorporated in Lomé, Togo, Ecobank Transnational Incorporated (ETI) is the parent company of the leading independent pan-African banking group, Ecobank. It currently has a presence in 34 African countries, namely: Angola, Benin, Burkina Faso, Burundi, Cameroon, Cape Verde, Central African Republic, Chad, Congo (Brazzaville), Congo (Democratic Republic), Côte d'Ivoire, Equatorial Guinea, Gabon, Gambia, Ghana, Guinea, Guinea-Bissau, Kenya, Liberia, Malawi, Mali, Niger, Nigeria, Rwanda, Sao Tome and Principe, Senegal, Sierra Leone, South Africa, South Sudan, Tanzania, Togo, Uganda, Zambia, Zimbabwe. The Group is also represented in France through its affiliate EBI SA in Paris.
ETI also has representative offices in Dubai - United Arab Emirates, London - UK and Beijing - China. ETI is listed on the stock exchanges in Lagos, Accra, and the West African Economic and Monetary Union (UEMOA) – the BRVM. The Group is owned by more than 600,000 local and international institutional and individual shareholders. The Group employs nearly 19,000 people from 40 different countries in over 1,200 branches and offices. Ecobank is a full-service bank providing wholesale, retail, investment and transaction banking services and products to governments, financial institutions, multinationals, international organizations, medium, small and micro businesses and individuals. Additional information may be found at: www.ecobank.com.