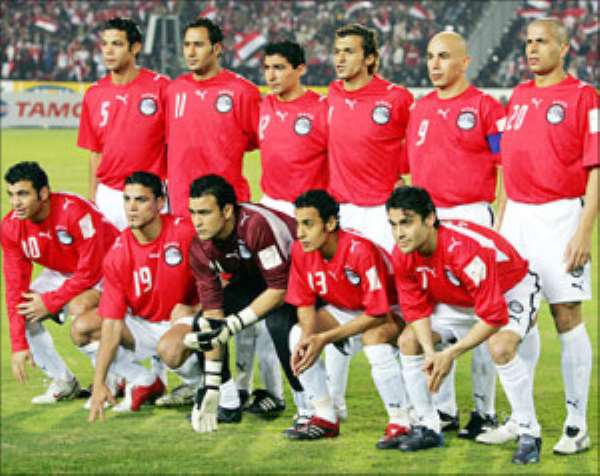 Egypt
http://en.africatopsports.com/wp-content/uploads/2013/09/Egypt.jpg Egypt began as announced Wednesday the preparation for its 1st leg dams 2014 World Cup against Ghana on October 15. Coach Bob Bradley unveiled a second list of 23 players from the local league. 11 Al Ahly players therein. These players start the training sessions for a friendly match on September 28 against Sierra Leone.
Bradley had already unveiled a list of 11 expatriate players. A second friendly match is planned before moving to Kumasi.
During this time, the Federation also announced that the return match against the Black Stars will be held on November 19 without specifying the place.
List of 23 players summoned
Goalkeepers : Shefir Ekrami Ahmed El-Shennawy and Mohamed Sobhi
Defenders: Wael Gomaa, Mohamed Nagib, Rami Rabia Ahmed Said 'Oka, Ahmed Fathi Ahmed Shedid, Sayed Moawad and Mohamed Abdel-Shafi
Midfielders : Hossam Ashour, Omar Gaber, Hosni Abd-Rabbo, Amr El-Solaya, Abdullah El-Said and Walid Soliman
Strikers : Mohamed Ibrahim Mohamed Abou-Treika, Ahmed Eid Abdel-Malek, Mahmoud Abdel-Razik 'Sikabala', Hamoudy Ahmed and Ahmed Temsah.