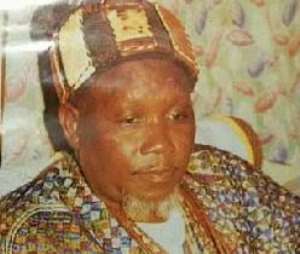 It is more than four years since the NDC party came to power. When the NDC was in opposition they made all sorts of promises to win political power, including a pledge to the people of Dagbon that the NDC government will do everything possible to ensure that the murderers of the late Yaa-Naa, Yakubu Andani II are brought to book.
As a Vice President to the late President Mills, the NDC government pledged to seek foreign help to nab Yaa-Naa's killers as they have never had confidence in Ghana's police service to find the killers.
In 2012, and during the election campaign President Mahama asked the people of Northern extraction to vote for one of their own because they have only been Vice Presidents for far too long.
Not only did the Northerners vote for him, they also tasked him to find Yaa-Naa's killers. Where 80% of presidential staffers, advisors and ministerial appointees have been from his ethnic and geographical groupings so far, we challenge the president to use the powers vested in him by the constitution to find the late Yaa-Naa's killers.
Anything short of this will be seen as failure and dishonest by the President and the NDC government.
May God Bless Ghana, One Nation, One People.
Kwame Agyapong
Chairman
Young Nkrumaists Movement