TB Joshua Prophecy Confirmed In Egypt As He Prays For Victims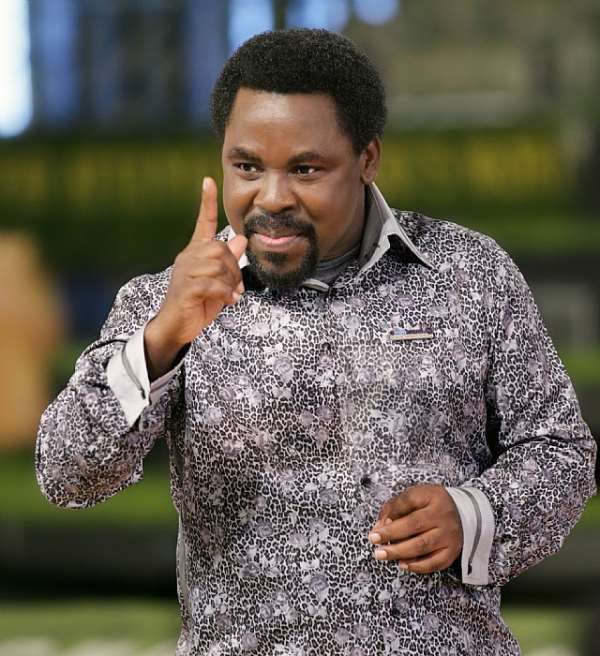 Prophet TB Joshua
On Tuesday, February 26, 2013, 19 people were killed as the sunrise hot air balloon ride they were on suddenly fell 3 metres to the ground. One of the four gas cylinders began leaking which caused a fire, resulting in the balloon collapsing and the basket tumbling to the ground.
Two people survived and are being treated in the hospital. The rest of the tourists from Britain, France, Belgium, Hungary and Japan.
This tragedy comes on the heels of numerous other air disasters, land disasters, earthquakes, tsunamis, plane crashes, fires, sea disasters and road accidents. To many, the rise in tragedies worldwide has been cause for alarm and insecurity on how to protect their citizens and loved ones.
To others, it was a cause for continued prayer. Many recalled a prophecy that was spoken from the lips of a prophet of God, warning of the heightened tragedies and urging a closeness with God to protect and comfort us during this year.
"Natural disasters will be many this New Year, such as motor accidents, sea/flood/air disasters, fire, etc. Let us move to God. With God, all things are possible."
Prophet T.B. Joshua, speaking as a mouthpiece from Heaven, has been revealing what is to come, communicating from the mouth of God. We, here on earth, have one clear response to the crises around us. There is reason to be troubled with the uncertainty of what may come but there is greater reason not to be. "Let us move to God. With God, all things are possible". – T.B. Joshua
http://africanspotlight.com/2013/01/prophecies-for-individuals-in-2013-prophet-t-b-joshua/
http://www.allvoices.com/contributed-news/14162098/content/96614362-prophet-t-b-joshua-in-prayer