Landmine kills Chadian peacekeeper in Mali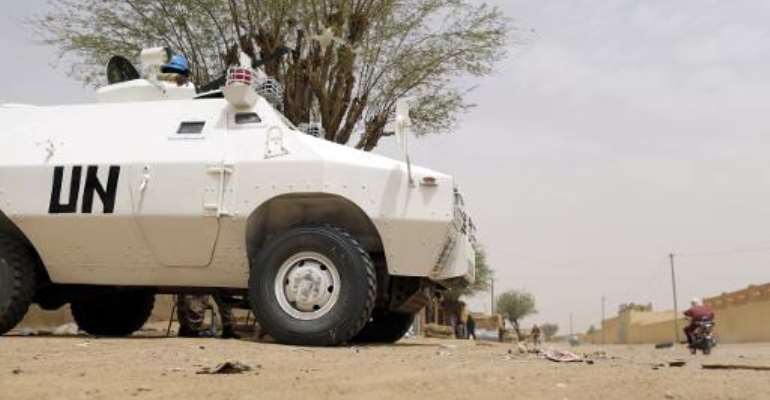 Bamako (AFP) - A Chadian UN peacekeeper was killed and several others injured when their vehicle struck a landmine in northern Mali, military sources in the country said.
"We lost one person when our vehicle encountered a mine near Aguelhoc. There are also some injured," a Chadian soldier from the United Nations MINUSMA peaecekeeping force told AFP.
A Malian military source based in the main northern town of Gao confirmed the information and accused jihadists active in the area of using landmines as a fighting tactic.
"They have a whole supply line of mines and they find out which roads the MINUSMA vehicles use," the source added, speaking on condition of anonymity.
Four UN peacekeepers from Chad were killed on September 2 when their truck was blown up in the same northern desert region near Kidal.
Three jihadist groups -- Al-Qaeda in the Islamic Maghreb (AQIM), Ansar Dine and the Movement for Oneness and Jihad in West Africa (MUJAO) -- took control of much of the desert north of the west African country in 2012, including the three main towns of Kidal, Gao and Timbuktu.
They were ousted from the towns and forced back into desert hideouts by a French military intervention launched in January 2013 but sporadic attacks continue.