Worst post-poll violence by Gbagbo camp: prosecutor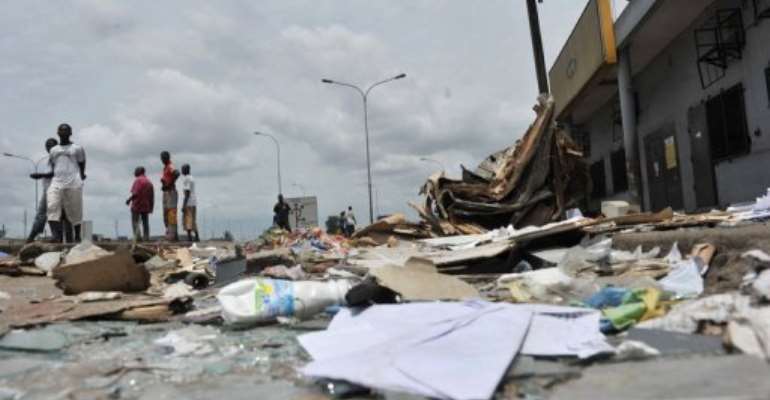 ABIDJAN (AFP) - The chief prosecutor of the International Criminal Court said Saturday that the worst post-poll violence in Ivory Coast was committed by forces loyal to ex-president Laurent Gbagbo.
"The most hideous crimes committed after the election were committed, to the prosecutor's point of view, by Mr Gbagbo's troops," Luis Moreno-Ocampo told a news conference in Abidjan.
"I think that is very important that people follow the discussion in the court... to understand in detail what happened in Ivory Coast."
He said allegations against forces who fought Gbagbo will also be investigated.
Moreno-Ocampo arrived in Abidjan on Friday and met President Alassane Ouattara the same day. On Saturday, he met representatives of Gbagbo's Ivorian Popular Front party.
Gbagbo has been in custody in The Hague since November 2011 on allegations of crimes against humanity.
Violence broke out in Ivory Coast after November 2010 polls led to the death of an estimated 3,000 people.
The post-vote violence was triggered when Gbagbo, now 66, refused to step down in favour of his long-time rival Ouattara, who was declared the winner of the election.