JERRY RAWLINGS CRIES TO PRESIDENT MILLS,"ME AND YOU".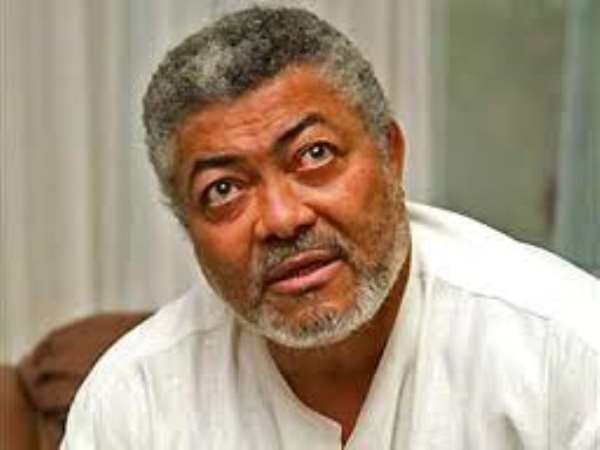 An argument broke out between two friends on a question between cat and dog which animal could be raised as a best pet.
The first person Samuel not his real name argued that dog could be the best pet ever to be kept by many people.
Thomas also not his real name, challenged that cat has proven to be the number one animal to be raised by man since ancient.
The later held the view that dog could be neat and humble when raised with proper care. It barks anytime there is a thief whiles cat blink an eye and run away for the thief to steal its master.
No way, the former said explaining that he would never raise a cat as his pet because of the way it looks in its master eyes when eating and meowing non-stop.
He stopped and asked Samuel," do you understanding the real meaning of cat meowing non stop anytime the master puts a piece of food into his mouth?
Samuel did not have any answer to give as he guessed saying its just meowing and nothing more.
After laughing for a couple of minutes over Samuel's answer, Thomas decided to explain to his good friend saying," Me and You and not meowing" creating a long laugh.
Back to the point, ex-president Jerry John Rawlings, frustrations, disturbances, pain, sufferings, shouting's and barking at president John Evans Atta Mills complaining leveling allegations of corruption against most of his ministers is all just about one thing.
None of them can be reduced to a cat or dog. With all due respect to them as president and ex-president it was just a sketch I was trying to present to draw your attention to the fact that the conflict existing between them is for a reason.
Ex-president Jerry Rawlings imposed president Mills on NDC members at a congress to become the next president and started fighting for the seat until he was made the president in 2009 definitely for a reason.
President Mills assured all that he will consult ex-president Rawlings in the morning, afternoon, evening and night when elected the president of the country at one of the NDC party's campaign rally.
But what happened after ascending to the throne, conflict between the once best friends beyond everyone's imagination.
How can ex-president Rawlings push for his one time vice president to become the president and turn round to seriously criticize his government and call for removal from office some of his ministers describing them as greedy bustards and traitors?
Don't you think that all these while that ex-president Rawlings has been crying about any step the president takes; there is a secret behind the whole crying episode that only the two of them can understand?
Maybe ex-president Rawlings cries to president Mills is for him to remember "me and you" agreement that when he ascend to the throne he will consult him 24/7 that he has failed to fulfill resulting in his frustrations.
Who knows, maybe ex-president Rawlings now doesn't like president Mills because he is refusing to understand his cries," me and you" making him to speak in parables only describing most of his president Mills castle staff as greedy bustards and traitors. That is what I am beginning to think what about you?
Come out Mr. President, what is the meaning of ex-president Rawlings cries to you before some of us speculate.