Sudan expels southern police cadets: minister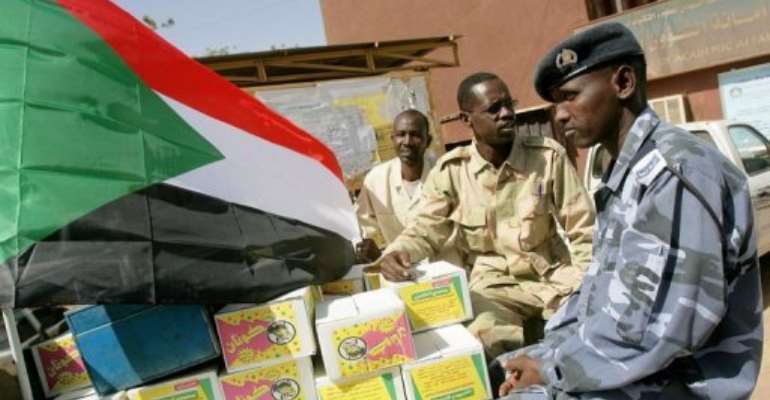 KHARTOUM (AFP) - South Sudanese students who rejoiced at their country's armed occupation of Sudan's main oilfield have been expelled from a police college in Khartoum, the interior minister said on Tuesday.
"We dismissed Southern students from the police college because they celebrated after Heglig's occupation," Ibrahim Mahmud Ahmad told parliament.
He did not say how many were expelled.
The action comes after South Sudan eight days ago invaded Sudan's main oilfield of Heglig, along the border.
One dismissed student, a woman, said there were a total of 23 male and female candidates in her class. She did not know the number of cadets in two other classes.
"In the ladies' residence I didn't see any celebration but maybe it happened in the men's residence," said the student who asked not to be identified.
Fighting broke out last month between the armies of Khartoum and Juba along their disputed border, but the clashes escalated last week with waves of aerial bombardment hitting the South, whose troops seized Heglig.
The clashes are the worst since South Sudan won independence last July after a 22-year civil war that ended in 2005, and have heightened nationalist feeling in the north where an estimated half-million ethnic Southerners remain.
Since April 9 they have had to either move South or formalise their status in the north.
Students are allowed to stay for their studies.
Khartoum dismissed southern police and other members of the civil service before South Sudan's independence, meaning those officer-candidates who have been expelled would not have been given police jobs in the north anyway.