Guinea Bissau presidential hopefuls condemn coup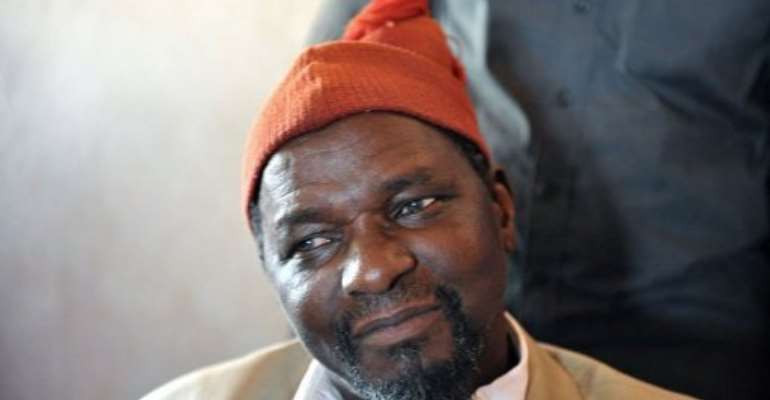 BISSAU (AFP) - Five candidates who were competing in Guinea Bissau's aborted presidential election united Monday to condemn last week's coup as Nobel peace prize-winner Jose Ramos-Horta agreed to act as a mediator.
The April 12 military coup tipped the restive impoverished west African country into fresh chaos and interrupted a second-round presidential vote on April 29.
The validity of the vote was already uncertain after five candidates, including first-round runner-up Kumba Yala, denounced the results as fraudulent and declared a boycott.
Speaking on behalf of the five boycotting candidates, Yala told a press conference on Monday: "We firmly condemn the April 12 military uprising and demand the quick return of constitutional order."
Yala came a distant second in the March 18 first-round vote to then-prime minister Carlos Gomes Junior, currently being held by the coup leaders.
Despite international calls for the run-off to go ahead, the army has dissolved all existing institutions and declared a National Transitional Council together with opposition parties.
None of the five candidates who boycotted the presidential vote will participate in the transitional government, Henrique Rosa, one of the candidates, said Monday.
The coup leaders have meanwhile accepted an offer from East Timor's outgoing president, Nobel laureate Jose Ramos-Horta, to act as a mediator in the crisis, according to his advisor.
Ramos-Horta had offered to mediate at the weekend, "and the junta replied and accepted" on Monday, said Jose Meirelles, the president's senior advisor.
"All that remains to be settled is the date he leaves, and the only condition is that nothing bad happens to anyone," he told AFP.
Guinea-Bissau and East Timor are both former Portuguese colonies.
The Portuguese-speaking world's two major players, Portugal and Brazil, have meanwhile asked the UN Security Council to put the Guinea Bissau crisis on its agenda, Portuguese Prime Minister Pedro Passos Coelho said Monday.
A team of political and military big-wigs from West African bloc ECOWAS was also due in Bissau on Monday afternoon for talks on the crisis.
ECOWAS has slammed the coup and called for the presidential election to be put back on track.
The 15-nation regional bloc said its crisis team would arrive in Bissau Monday with a "special message reiterating its rejection of the coup".
The team is led by ECOWAS commission president Kadre Desire Ouedraogo, and also includes ministers and military leaders from around the region.
The secretary general of French-speaking bloc OIF also called Monday for the second-round vote to be held quickly, and for "the politicians detained by force to be freed immediately".
Guinea Bissau, a country of 1.6 million people, has a history of military coups and has become a hub in the drug trade between South America and Europe.
The junta announced Sunday it was closing all air and sea borders, after Portugal said it was sending navy ships and a plane for possible evacuation of its nationals.
The country's main labour union called a general strike Monday to protest the coup.
Many offices and banks in the capital were closed, though small businesses were still open.
"No one is working," Stevon Gomis, secretary general of the Guinea Bissau National Workers' Union (UNTG), told AFP. "We will stay home until there's a government in place."