Egypt's Coptic pope in rare visit to Jerusalem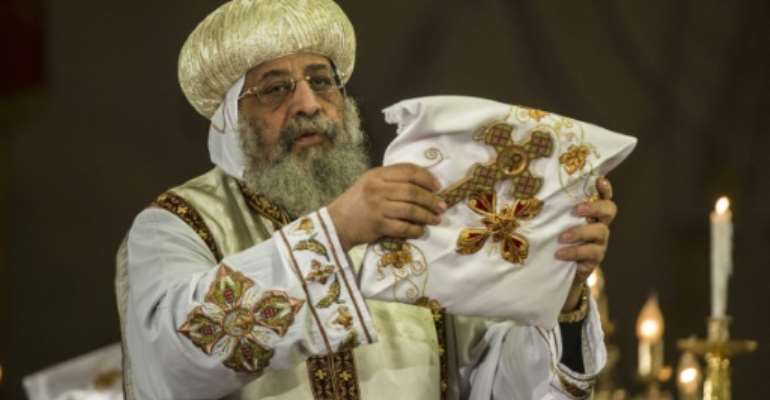 Cairo (AFP) - Egypt's Coptic Pope Tawadros II left for Jerusalem Thursday for the funeral of a senior cleric, the first visit by the head of Coptic Christians in decades, a church spokesman said.
He will attend the funeral of Archbishop Anba Abraham, the head of the Coptic Church in the Holy Land who died on Wednesday at the age of 73.
Egyptian Copts were forbidden from visiting Israel by their late Pope Shenouda III in protest at Israel's occupation of east Jerusalem.
Shenouda died in 2012 after leading the ancient orthodox church for 40 years.
"The visit is to attend the funeral and nothing more," church spokesman Boulos Halim told AFP.
"The position of the church remains unchanged, which is not going to Jerusalem without all our Egyptian (Muslim) brothers."
Despite the ban, hundreds of Egyptian Copts have visited Israel over the past few years during Easter.