Congo minister says more than 100 killed in blasts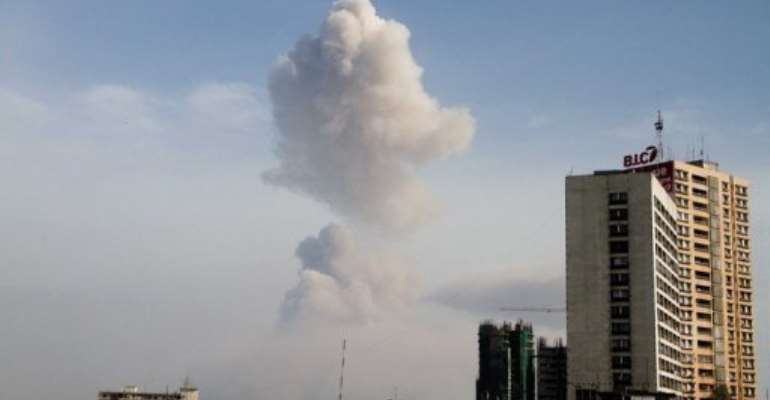 BRAZZAVILLE (AFP) - Huge explosions rocked a munitions depot in the Congolese capital Brazzaville Sunday, killing at least 100 people and leaving countless others injured, the interior minister said.
"There are more than 100 dead. The injured are difficult to enumerate for the moment," Raymond Mboulou said by telephone, citing civilian and military hospital sources after a European diplomat said at least 150 people died.
Mboulou said the area around the munitions depot had been devastated with "many houses burned to the ground".
President Denis Sassou Nguesso had taken charge of relief operations, "and therefore we have requisitioned pharmacies and we are in the process of finding ways and means to provide shelter for citizens."
Earlier a European diplomat in the Congolese capital reached by telephone from Paris told AFP that at least 150 bodies had piled up in military hospitals in the city, and around 1,500 people had been injured.
A series of explosions rocked the Mpila military barracks in the east of the capital early Sunday after a blaze in two munitions depots.
A number of wounded, many wearing military uniforms, were also seen receiving first aid in the streets, an AFP correspondent said.