No positive sign from Juba on oil: Sudan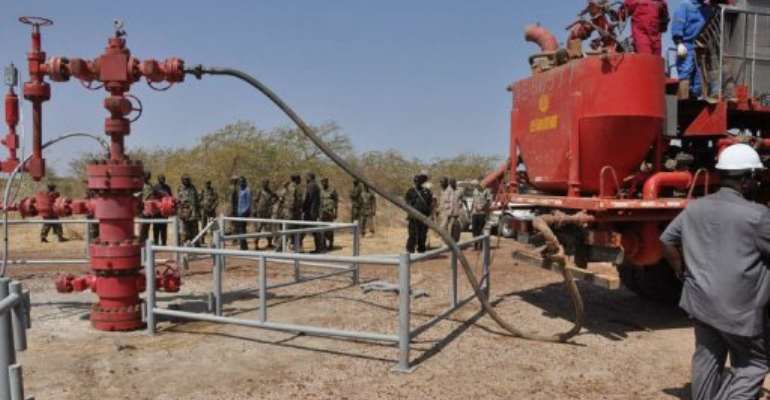 KHARTOUM (AFP) - South Sudan has not responded favourably to Khartoum's release of oil tankers held in a dispute over compensation from the breakaway state, Sudan's oil minister said on Monday.
Awad Ahmad al-Jaz was commenting after the Sudanese government said it allowed three oil tankers to set sail even though they had not paid fees for using its Red Sea export terminal at Port Sudan.
"Yesterday we released... the ships from the port but we didn't receive any positive response from the other side," Jaz told reporters.
The vessels contained 2.2 million barrels of South Sudanese oil.
A Sudanese official announced on Saturday in Addis Ababa, where the two sides failed to resolve a dispute over oil fees, that the ships were free to go as a goodwill gesture.
Sudan hoped the south would reverse a protest shutdown of its oil facilities as a result, but Juba's petroleum and mining minister, Stephen Dhieu Dau, has said freeing the ships would not be enough.
"The stolen crude must be paid back to South Sudan," Dau said.
South Sudanese President Salva Kiir last week accused Khartoum of stealing $815 million worth of crude oil since December, largely by blocking four ships in Port Sudan and preventing four others from collecting their purchases.
In November, Sudanese officials announced the country would take 23 percent of the south's vital oil exports as payment in kind during the fee dispute.
Jaz refused to comment on whether Khartoum had sold some of the seized oil.
Landlocked South Sudan split from Sudan last July after decades of war. It took with it three quarters of the country's oil production, but all pipeline and export facilities are controlled by Sudan.
The two countries disagree over how much Juba should pay for using the north's pipeline, port and other infrastructure.
With talks stalled, the South said on Sunday it had nearly completed a shutdown of its oil production -- the fledgling nation's top revenue source.
Tensions have also been raised over the neighbours' still undemarcated border -- cutting through some oil fields -- as well as mutual allegations that each side backs proxy rebel forces against the other.
The crisis between the two nations has become a major threat to regional peace and security, UN chief Ban Ki-moon told an African Union summit in Addis Ababa on Sunday.