South Africa failing black lesbians: rights group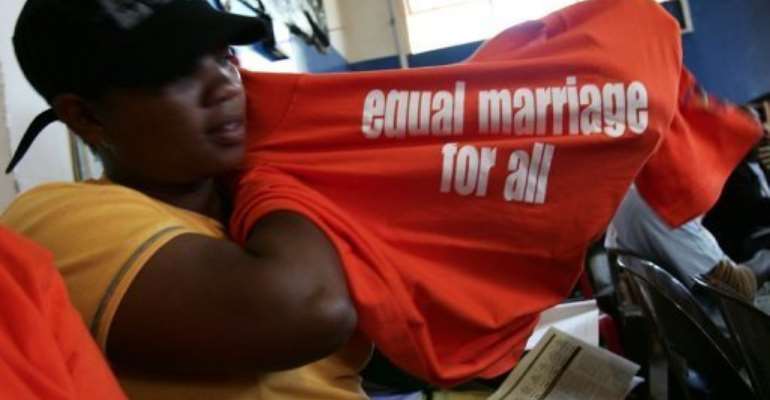 JOHANNESBURG (AFP) - South Africa is failing to protect black lesbians and transgender men, who live in constant fear of "corrective rape", Human Rights Watch said in a report released on Monday.
"The threat of violence that dominates the lives of lesbians, bisexual women, and transgender men, particularly in poorer and non-urban areas, beggars belief," HRW's Dipika Nath said.
Nath, a researcher in the group's lesbian, gay, bisexual, and transgender (LGBT) rights programme, said they faced violence both from private individuals and government officials.
"South Africa, at the forefront of the fight for legal equality on LGBT issues internationally, is desperately failing lesbian and transgender people in their everyday lives at home," she said.
South Africa is the only African country that allows same-sex marriage, but violence against openly homosexual people is common.
The townships are rife with cases of "corrective rape" by men who believe they can change black lesbians' sexual orientation.
Two years ago a man was sentenced to life in prison for the murder of a lesbian activist and football player who had been gang-raped and robbed.
In its recommendations, the report called on President Jacob Zuma to publicly condemn gender-based violence and affirm the constitutional principles of equality and non-discrimination for all.