Egyptian, Somali migrants arrive in Italy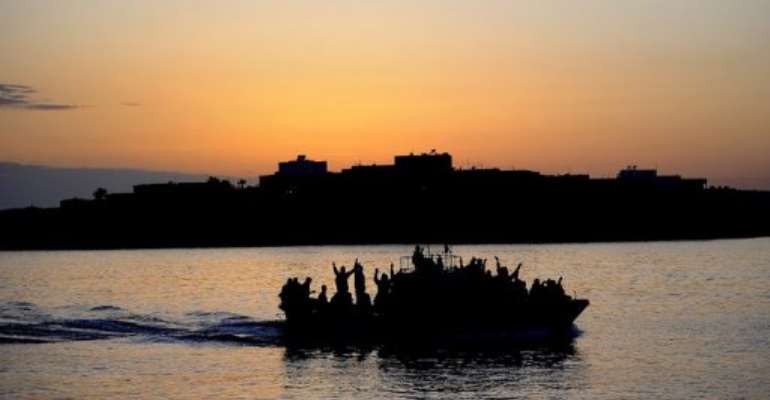 ROME (AFP) - A fishing boat carrying 166 Egyptian and five Somali migrants arrived overnight in the southern Italian port of Bari, the Italian coast guard said Saturday.
The boat, some 30 meters (100 feet) long and flying a Maltese flag, was spotted a few kilometres offshore and accompanied to port by four Italian vessels.
All the migrants, who included 54 minors, were in good health, the coast guard said.
Bari sees few arrivals of migrants seeking asylum or a better life in Europe, as most head for Italy's southern islands.
Around 150 Egyptians were stopped off the Apulia coast on October 24.
Most were repatriated the next day, and on Friday 10 human traffickers were sentenced to eight years in prison for abetting illegal immigration and resisting a naval vessel, the ANSA news agency reported.