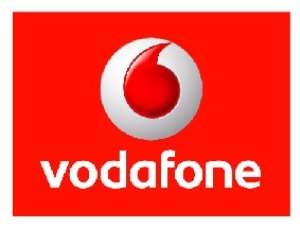 Vodafone Business Solutions (VBS) has signed deals worth a sum of GHC2million with Sinapi Aba Trust and Aya Technologies.
Under the deal, VBS would provide prepaid and post-paid voice service, mobile dongles, leased lines, broadband, fixed lines and ISDN services to the two companies.
Vodafone Ghana said "VBS will also provide data SIMs to 200 point of sale terminals and provide over 50,000 mobile lines for clients of Sinapi Aba Trust, which is a non-profit microfinance and basic business training organisations.
VBS would also provide over 10,000 post-paid data SIM cards for Aya Technologies, which is a leading provider of revenue generation solutions for the government and other institutions.
AyaTechnologies develops bespoke revenue management solutions in order to maximise revenue, minimize opportunities for fraud and reduce the cost of management for businesses.
Head of VBS, Derek Appiah said VBS was well positioned to help businesses to take advantage of communication opportunities that will help their businesses to grow.
He said VBS was thrilled to have Sinapi Aba Trust and Aya Technologies as our clients because "they are both market leaders in their industries; and we are happy to provide value-added services to propel their business forward."
Mr. Appiah said Sinapi Aba was particularly selected for the support because it controlled 25% of the microfinance market in Ghana, and ranked 2nd in terms of volume of loans, 1st in terms of outreach and has 45 branches nation-wide.
CEO of Sinapi Aba Trust, Tony Fosu, noted that this new partnership with VBS had transformed their business and increased productivity, adding that "Vodafone's Closed User Group (CUG) facility on their mobile voice service has enormously enhanced information flow.
He said the Blackberry service had enhanced data transfer and also facilitated the timely submission of sales reports.
Story by: Samuel Nii Narku Dowuona/Adom News/Ghana