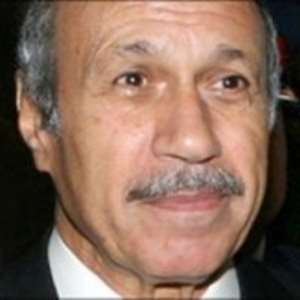 Habib el-Adly is accused of 'pre-meditated killing' of protesters in January 2011
Egypt's former interior minister and four security officials are to face trial on charges of killing protesters, Egypt's public prosecutor has said.
Habib el-Adly, also on trial for money-laundering, is accused of ordering police to open fire on protesters.
More than 360 people died in the violent uprising that led to former President Hosni Mubarak stepping down.
The prosecutor-general referred the ex-minister for "the premeditated and deliberate killing of some protesters".
Protest law
Mr el-Adly is charged with withdrawing policemen from the streets after 28 January when protesters violently clashed with security forces and the army was deployed.
The four security chiefs - Ismail al-Shaer, Adly Fayed, Ahmed Ramzi and Hassan Abdel Rahman - were detained on 11 March for allowing the shooting of protesters, AFP reports.
Also on Wednesday, the country's military rulers endorsed a package of constitutional amendments adopted in a referendum.
The changes pave the way for parliamentary and presidential elections within months.
Meanwhile, the Egyptian cabinet has proposed a new law that would criminalise some forms of protest.
Cabinet spokesman Magdi Radi said the law, if passed, would mean punishment for those involved in protests that stop work or destroy property, AP reports.