ElBaradei calls for Mubarak to leave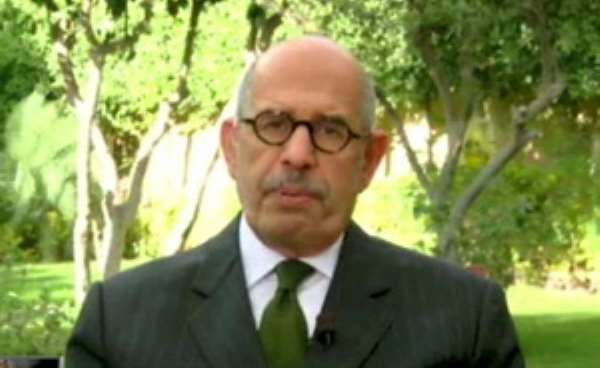 Mohamed ElBaradei

(CNN) -- Egyptian opposition leader Mohamed ElBaradei made his way through swarming crowds in Cairo's Tahrir Square Sunday, an appearance that signaled a defiant gesture against the current military curfew.
The move could also signal a possible attempt to position himself as President Hosni Mubarak's leading opponent.
Earlier Sunday, ElBaradei called for Mubarak to "leave today and save the country."
"This is a country that is falling apart," ElBaradei told CNN's "Fareed Zakaria GPS."
Egypt is entering a period of transition, and a government of national unity is needed to fill the void and hold "fair and free" elections, ElBaradei said.
Mubarak continues to cling to power, though he sacked his government and appointed a new vice president and prime minister.
"I think this is a hopeless, desperate attempt by Mubarak to stay in power," ElBaradei said. "I think it is loud and clear from everybody in Egypt that Mubarak has to leave today, and it is non-negotiable for every Egyptian."
A transitional unity government is needed to move the country from dictatorship to democracy, he said.
"Egypt needs to catch up with the rest of the world. We need to be free, democratic, and a society where people have the right to live in freedom and dignity," he said.
Asked if he would serve as interim president of Egypt, ElBaradei said that if the people of Egypt requested his leadership, he would serve.