Ghana's first oil sold below market price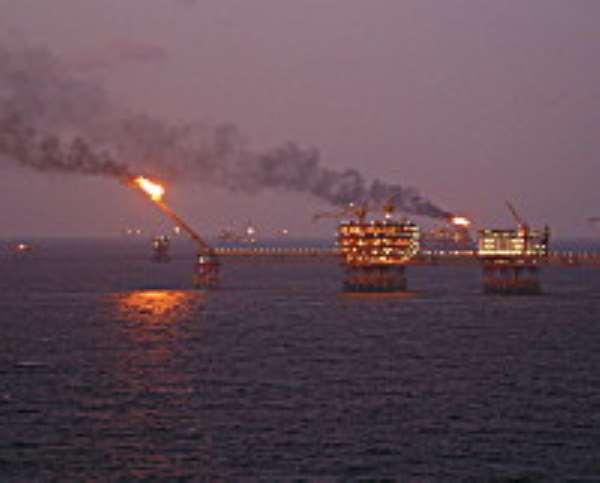 Joy Business has gathered that the first consignment of crude from the Jubilee Field was sold for less than the prevailing world crude price.
Though sources at Tullow which was responsible for the first lift are unable to say the exact price the commodity was sold for, they confirm it went at a little discount.
Joy Business checks suggest it was sold at around 66 dollars.
Officials who would rather not be named explain the partners are not so keen about earning a premium price for the premium light sweet crude but wants to get the brand exposed on the international market.
They add that the Jubilee crude is also disadvantaged because it is still a relatively unknown brand.
Meanwhile the consignment could not have been sold for the current 98 dollars a barrel because the sale price was negotiated well ahead of first oil when the price was much lower.
Bulk oil trading firm Vitol lifted the first cargo of 650 thousand barrels from the Jubilee Field last week.
The Ghana National Petroleum Corporation is said to be the partner entitled to the next consignment of Jubilee crude due sometime next week.