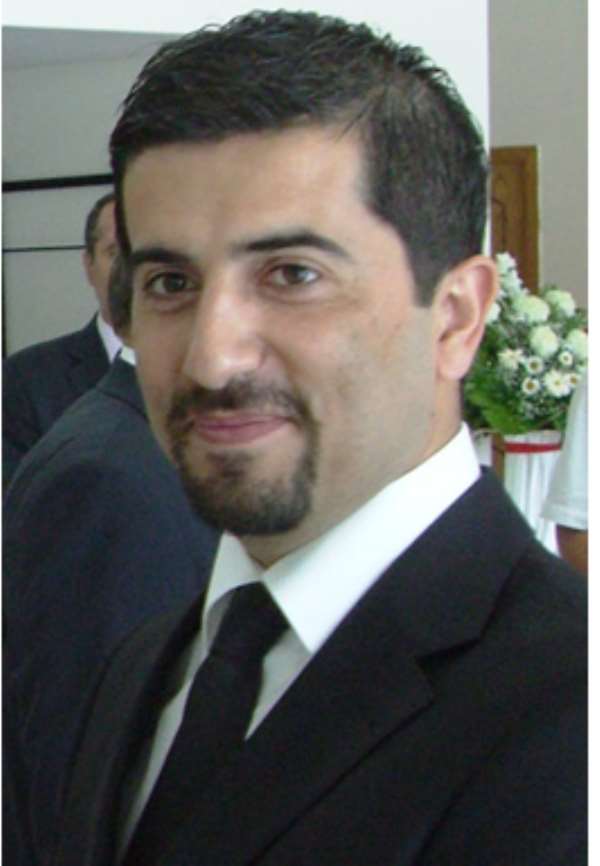 Mr. Alper Cekic, Chief Executive Officer of Meridyen

Accra, November, 28th 2010 – Over 70 Turkish companies are expected to hold an exhibition of their products at the Ghana International Trade Fair Centre in Accra from December 8 – 11, 2010.
The products to be exhibited include iron and steel products, mechanical appliances, electrical machinery and equipment. Agricultural products, fertilizers, irrigation systems, disinfectants, household and kitchen products, building chemicals, diapers, detergents, cleaning products, milling machines, drilling machines and compressors will also be on display.
The wide product range to be exhibited also include, Mill systems (cleaning, grinding, conveying units - compact structure automation storage systems), satellite antennas, light construction equipment, hand tools, power transformers, distribution transformers, hydraulic cutting machines, mechanical cutting machines, light construction equipment, mobile phones, digital satellite and a wide range of electronic products. Others include clothing, mineral fuels and oils, articles of iron and steel products.
The second of its kind, the exhibition is being coordinated by Meridyen International Fair Organisation of Turkey and Driwald Consult of Ghana with the support of the Embassy of Turkey, Ghana Export Promotions Council (GEPC), Association of Ghana Industries (AGI) and the Ghana Chamber of Commerce among others.
Mr. Alper Cekic, Meridyen's Chief Executive Officer, says the exhibition will provide a unique opportunity to showcase products from Turkey and develop productive business relations with their counterparts here in Ghana for effective knowledge sharing.
Turkish exports, he noted "reached $115.3 billion in 2007, and has a target of $200 billion by 2013, and a total trade of at least $450 billion. There has been a considerable shift in exports in the last two decades".
"We are passionate about reaching new markets with Turkey's diverse quality export products portofolio and look forward to sharing these enduring achievements with Ghana," said Mr. Cekic noting: "I am delighted Meridyen will be involved in showcasing Turkish products in Ghana as it is an important strategic priority for us to connect with Africa".
Mr. Cekic says: ""As a Certified International Fair Organizer Meridyen has the ability and the necessary experience to realize great events. Over the years we have organized more than 120 successful international exhibitions in 16 European, Asian and African countries. "Our record speaks for itself and our clients are the best reference point" he noted.
Mr. Walter Djokoto, Chief Exectuive Officer, Driwald Consult, the local firm partnering Meridyen says, "All is set for a great exhibition, with over seventy companies from Turkey participating" adding that "into the future we will look at showcasing Ghanaian products in Turkey".
Turkey's dynamic economy is a complex mix of modern industry and commerce along with a traditional agriculture sector that accounts for up to 34% of employment. Straddling the continents of Europe and Asia, Turkey's strategic location has given it major influence in the region - and control over the entrance to the Black Sea.
With a rapidly growing private sector, Turkey is among the world's leading producers of agricultural products; textiles; motor vehicles, ships and other transportation equipment; construction materials; consumer electronics and home appliances.
The country has been a party to several international bilateral and multilateral agreements, and has over the years been a member of organizations such as Organization for Economic Co-operation and Development (OECD), World Trade Organization, International Monetary Fund (IMF), World Bank and the Multinational International Guaranty Agency (MIGA).
Turkey is at the northeast end of the Mediterranean Sea in southeast Europe and southwest Asia and has the world's 15th largest GDP-PPP and 17th largest Nominal GDP. The country is a founding member of the OECD and the G-20 major economies.
Credit: Walter Djokoto
Driwald (Marketing & Communications Consult)
P. O. Box TF 393
Accra - Ghana
Tel: 233 20 8111553
Email: [email protected]