TATA Enters the Mini-Truck Segment in Ghana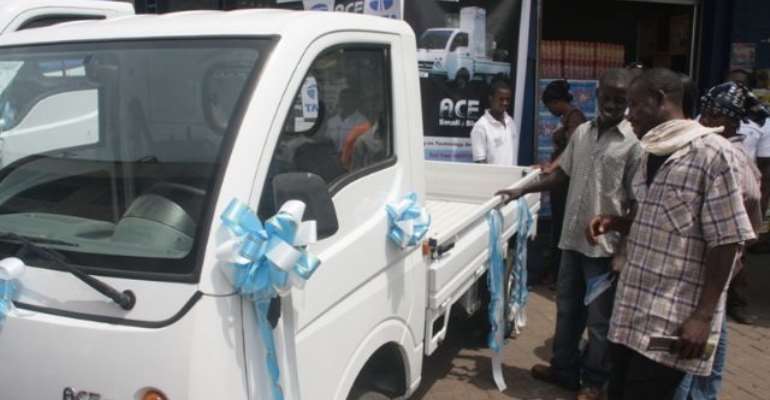 Launches the Ace Small is big! Campaign
April 15, 2010 Accra – Tata Africa Holdings (Ghana) Limited has introduced the popular mini-truck 'Tata Ace' in Ghana. Besides India, where the mini truck has crossed sales of more than 110,000 units in 2009-10, a land mark in its segment, Tata Ace has been hugely popular in various other international markets like Sri Lanka, Bangladesh, Kenya, Tanzania and Nigeria.
The 'Small is Big' campaign created to promote sales of TATA Ace, began this Thursday with great fanfare at the bustling Makola Market, the trade gate of Accra. While the Tata branded ushers distributed flyers and welcomed passer byes, Tata officials along with sales executives educated people about the vehicle and provided on the spot loan approvals to the eligible customers. Large crowds gathered around the Tata tents, people were drawn in to test drive and listen to the entertainment arranged atop the Tata Ace in the true Ghanaian style of outdoor based marketing.
"We are excited about interacting with our end customers and getting some immediate feedback on our product. We have also introduced a toll free number so that customers can enquire about the Ace without any charges. Our state of the art facilities in Tema will ensure impeccable after sales and supply of genuine spare parts." said Mr. Vivek Saraswat, Deputy General Manager of, Tata Africa Holdings (Ghana) Ltd.
The Small is big! Campaign suggesting that the TATA Ace is small in size and pocket, but big in technology and value for money will travel from one key Ghanaian trade center to another, where the potential buyers will get a chance to experience the vehicle, just where they might be using it in future.
"We have always received excellent responses for both our commercial and passenger vehicles in Ghana. We believe that the TATA Ace fits the current market requirement, filling the need for small and medium Ghanaian entrepreneurs and for rural, urban and semi-urban transportation." Said Mr. Shekhar, Regional Manager, Tata Motors.
The TATA Ace being launched in Ghana is specially configured to negotiate short, narrow roads for high volume loads up to a sub-ton. The vehicle will be available for sales from its Tema and Accra facilities and also through all PHC Motors Showrooms and Service Centers in prominent Ghanaian cities. PHC Motors is the authorized dealer of Tata Africa Holdings (Ghana) Limited for Automotive business and has strong presence in Ghana markets through its network in Accra, Kumasi, Tamale, Ho, Kofridua, Sunyani and Takoradi.
Powered by a small and efficient unique twin cylinder 16bhp IDI 700cc diesel engine suitable for both rural and urban use, the 4-wheeler has the ability to carry a variety of payloads and has the agility to navigate narrow by-lanes owing to its turning radius of 4.3 meters. The TATA Ace is a high performance, low maintenance, safe and reliable mini truck with sporty car-like features to ensure comfort in ride and handling.
The TATA Ace meets all safety norms-including frontal crash, roof crush and rear wall strength. To ensure the safety of the driver and co-driver, seat belts are standard fitment.
For any further information please contact Brooke Nuwati on: [email protected] / +233(0)244987121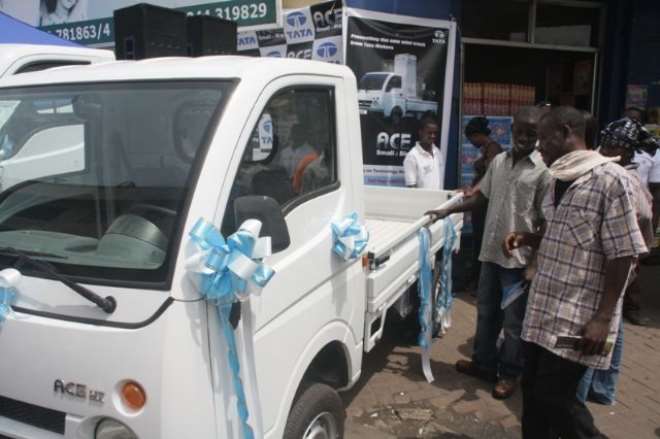 put a description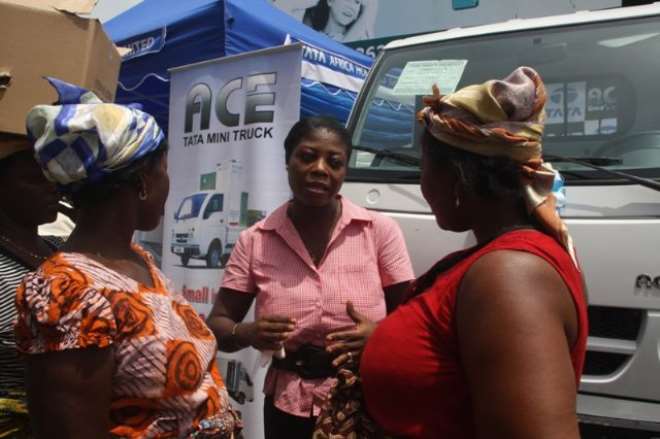 put a description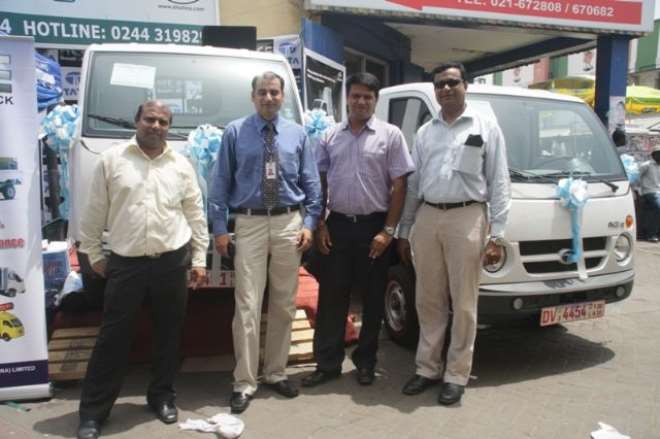 put a description