TOR explains fuel shortage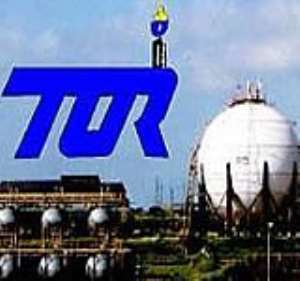 The Tema Oil Refinery (TOR) has assured the general public that, hopefully, by Friday there would be enough petrol and diesel on the market.
The Public Relations Manager of TOR, Mrs Aba Lokko, told Joy FM's Super Morning Show host Kojo Oppong Nkrumah on Wednesday, that the southern sector of the country is experiencing fuel shortage due to a "combination of factors".
Even though the Residual Catalytic Cracking Unit (RCCU) of the refinery was shutdown for six months for regular maintenance, the unit was shutdown again barely a week after operations at the instance of its engineers to enable them carry out full maintenance works to ensure that the refinery operates a full capacity.
This, Mrs Lokko said, is partly accountable for the shortage.
She also stated that TOR has ceased supplying fuel to 10 out of 56 oil marketing companies because "they owe us so much", in addition, she explained that scheduled import by TOR also delayed.
Mrs Lokko however assured the public that its engineers are working hard to get the plant back to its full capacity and should therefore bare with them; "We are working as far as we can, not too long we will be back".
As a short term measure, she said, supplies to the non-owing oil marketing companies would be increased so that they could cover a wide area, whilst negotiations go on with its debtors to ensure settlement.
Meanwhile, Joy Business News' senior journalist, Israel Laryea, maintained that the problem could partly be attributed to the unwillingness of the oil marketing companies to import crude oil because the price on the Ghanaian market is not lucrative enough.
"They are hesitant to import the products because they are not happy with the price of the product, it is not profitable."
Story by Isaac Essel/Myjoyonline.com