Security Council to vote Friday on South Sudan arms embargo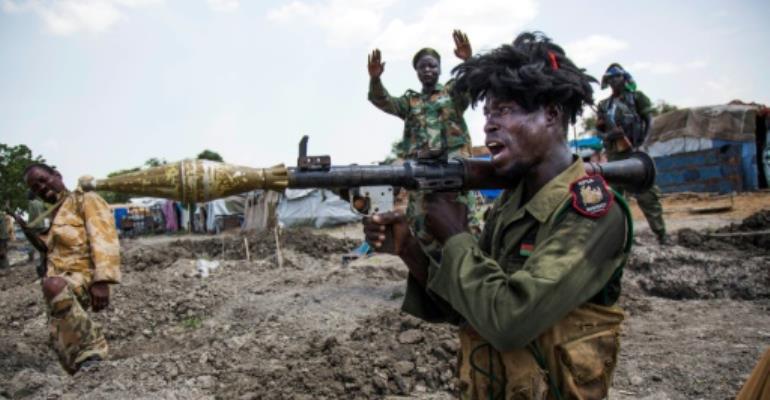 United Nations (United States) (AFP) - The UN Security Council will vote Friday on whether to impose an arms embargo and sanctions on South Sudan, but diplomats said they expected the measure to fail.
The council will meet at 9:30 am (1430 GMT) to decide on the US-drafted resolution calling for a one-year ban on weapons sales to the war-torn country.
The United States, backed by Britain and France, has argued that cutting off the arms flow was urgently needed following UN warnings that the country faced the risk of mass atrocities.
Diplomats however said the measure fell short of the nine votes needed for adoption in the 15-member council.
Russia, China, Japan, Malaysia, Venezuela and more importantly the three African council members -- Angola, Egypt and Senegal-- have all expressed serious reservations.
Under the proposed resolution, South Sudan's rebel leader Riek Machar, army chief Paul Malong and Information Minister Michael Makuei would be put on a sanctions blacklist, subjected to an assets freeze and a global travel ban.
Japan, which has some 350 troops serving in the UN mission in South Sudan, has argued that the measures, if adopted, would antagonize President Salva Kiir's government and put peacekeepers' lives at risk.
Opponents of the sanctions point to the Kiir's call earlier this month for a national dialogue to restore peace, saying that initiative must be given a chance.
UN Secretary General Ban Ki-moon is backing the US call to ban arms deals with South Sudan, saying an embargo would reduce the capacity of all sides to wage war.
"If we fail to act, South Sudan will be on a trajectory towards mass atrocities," Ban told the council on Monday.
The draft resolution provides for a one-year ban on the "supply, sale or transfer" of "arms and related materiel of all types, including weapons and ammunition, military vehicles and equipment" as well as spare parts.
The world's youngest nation, South Sudan descended into war in December 2013, leaving tens of thousands dead and more than 3.1 million people displaced.
The country won independence from Sudan in 2011 with strong support from the United States.