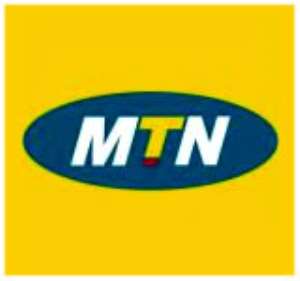 Congratulation for your display of in-depth knowledge in communication at the just ended International Telecommunications Association (ITA) in Portugal, which subsequently resulted in your nomination as the Chairman of the ITA Council. I call this your first step and may you live to the task.
Come to Ghana, honourable, I am pretty sure you have either experienced for yourself or been told of the predicament some, if not all, our telecom network service providers are taking us through.
Subscribers really look up to you bearing in mind you have once been a vibrant youth leader in no mean a union other than the National Union of Ghana Students (NUGS). Soon if action isn't taken the nation will embark on a demonstration against MTN.
Numerous challenges are those we face, but the paramount is the unfair treatment meted out to us by the mobile telephony service provider called MTN. To date we are convinced beyond all doubts the real meaning of the MTN we know in Ghana is Most Terrible Network.
For some years now it has not been pleasant at all. MTN keeps deducting from its so called valued customers inaccurately and nobody seem to be doing anything to help the unsuspecting victims of this level of fraud from a giant telecom company such as MTN. In fact honourable, we all understand things are hard these days with big terms such as credit crunch, economic downturn, global crisis, recession, financial woes, etc becoming the order of the day. It will be best if MTN declares bankruptcy rather than constantly in their bid to stay in business keep looting their customers. Please consider a stimulus package for George Andam and co, their salary alone is enough worry to our credits we buy every now and then. For God's sake they are not footballers.
I last subscribed to this service called caller tunez. Gracious, till date I have regretted the day I punched the keys 1355 on my Nokia 3310 to activate that service. Most often than not my callers do not, yes, do not hear any song when they call me but they deduct this Kufuor fifty Ghana pesewas (GH¢0.50) introduced to prevent us from competing with Mugabe's hyper inflated economy every month even when i have not for once enjoyed the music, in an attempt to unsubscribe to the service, you are faced with complex instructions leading to your inability to unsubscribe whereas you are again deducted eighteen pesewas (GH¢0.18) per minute so long as you dial 1355 to perform any action.
Kindly, yes just kindly make the mistake of dialing the MTN helpline 111 to seek a "humble" assistance and you are doomed the kind of unpleasant insults you will receive for seeking help. When your call is picked after been placed on hold for say, just a little above an hour, on the lighter side, count yourself lucky if your call is picked by a gentleman. But if, hmmmmm i mean if a lady picks your call, ooohhhhh Mr. Haruna, sorry honourable Haruna Iddrisu, in fact she will strip you of your title, honourable, dress you with a new title they call the "can-do" spirit full of insults and all you can imagine. As to whether the action of the agents is justified by the mere fact that services are perishable, I am yet to consult my economics lecturer.
The most annoying of all is that of inaccurate airtime deductions. I am made to understand they have peak times and off-peak times but trust me honourable, Insha Allah, these guys don't mind even if you are called Mohammed or Jesus just to discuss a few business proposals you put across. I have carefully come to realise there is nothing like off-peak period which they claim starts from 9pm to 5am. Just make a cal and see; in fact you will regret you tried. You make a call to same network that lasts only a minute or even less and you instantly loose credit worth more than two cedis (GH¢2.00). This is very common and you can find this out. We are really suffering in the hands of our sensational Komla Dumour's sister, the man who is always on TV announcing new things and wearing the "agbada". As for his name everybody knows it. They don't solve problems relating to existing products and they are introducing new ones. Honourable, as the chairman of the ITA Council, i believe you will embark on some in house cleaning exercise as soon as possible. Please make wild for us we beg you.
Please do not think its no money oooo, just imagine they deduct wrongly, fifty pesewas a day from half of their over six million subscribers in the name of, twenty-five pesewas from another half as inaccurate deductions for calls made and another fifteen pesewas from just a quarter of their subscribers;
I shouldn't ask you this but please have you been able to arrive at the "opiipiipipiiiiiiiii" that his Excellency Uncle Atta found difficult pronouncing? Yes that's what i am talking about.
Please kindly take it upon yourself to buy four sim cards of MTN, keep them under your pillows with credit on all, make a few calls and most importantly call the hotline 111 and see for yourself if they care about who you are.
But before I end my konkonsa, are you aware they also give out numbers of their subscribers to fraud agents who inturn call the unsuspecting subscribers or text them congratulating them on winning a bonanza. They are then asked to buy as much top-up credit and send to the fraudsters to receive their prizes. Ask yourself who the beneficiaries are; MTN of coarse because the fraudsters use the credit to make calls and MTN benefits hence, they won't stop this act. This and many go on at MTN.
But honourable, the number you gave me was wrong so please get in touch I have more fila for you. But did you hear what that former deputy minister was cautioning you against, don't mind him.
Yours,
Eric Kevin Elikem Kotoko
[Email: [email protected]]