Ghana and the global village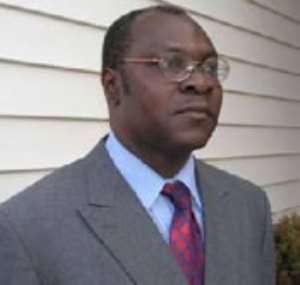 That the world is interconnected is now accepted as fact.
A financial problem beginning in America can sweep across the globe in a matter of days.
Diseases that originate in one corner of the earth can be spread to the four corners of the earth in a matter of hours with the airplane as the most important vector of all.
A missile fired from an aircraft carrier can cause havoc hundreds of miles away.
Terrorist plots hatched in one corner of the earth can spread carnage on the streets of a major city in the opposite corner of the earth.
An earthquake in a remote corner of the earth is common news within hours of occurring.
A goal scored by Ronaldo can be seen by millions of soccer fans around the world simultaneously and the faces of super-stars are instantly recognizable around the world.
In the last couple of weeks, a number of events have highlighted Ghana's relationship to the world.
The first was the apparent debate as to whether or to what extent Ghana would be affected by the global financial meltdown. Dr Papa Kwesi Nduom, the 2008 CPP Presidential candidate has called for urgent consultation by government with all stake-holders and the launching of a 5 billion cedi stimulus package. He was following an earlier alarm raised by the 2008 NPP Presidential candidate, Nana Akufo-Addo, during the campaign. To the surprise of many, a few days ago, the Finance Minister, Mr Kwabena Duffour, played down the possible effects of the global crisis on Ghana's economy.
When I heard the opinion of the Finance Minister, I had to check the date to be sure it was not the first of April.
The world economy is going to contract for the first time in 60 years and we will not be affected?
Western donors will be forced to cut back on aid to developing countries and we can go on virtually as before?
We have massive job lay-offs around the world that will affect many Ghanaians and thus reduce remittances from abroad and Ghana will not be affected?
The cedi is in free fall against the dollar and we, who import everything, including wooden tooth-pick, will not be affected?
Let's not behave like the proverbial ostrich and bury our heads in the sand while pretending that all is well. All is not well.
This is not a good time to become isolationist. I miss the days when our President was a regular at G-7 meetings.
Credit: Dr. Arthur Kobina Kennedy,