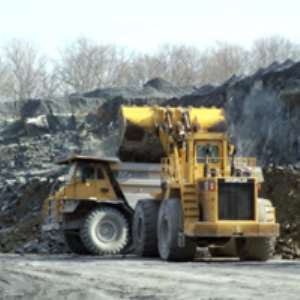 Madam Joyce Aryee, Chief Executive Officer of Ghana Chamber of Mines, has emphasized the need for mining companies to add value to their human resource base through training.
She said for many years the mining industry had seen technological advancement than any other sector of the economy.
Madam Aryee commended Gold Fields Ghana Limited (GFGL) for the commitments they had shown over the past years in raising the quality of management expertise of their employees through in-service training.
She said this during a final assessment of group presentation and awards ceremony for 17 staff of GFGL who undertook a course in leadership and management.
She said the chamber was pleased with GFGL's initiative of training its staff in managerial skills to boost its production.
Madam Aryee wished that the expertise of the personnel would be tapped to help develop other sectors of the economy.
The General Manager of GFGL, Tarkwa Mine, Mr Peet Van Schalkwyck said his outfit spent $1.6 million in developing the skills of its employees last year.
He said the company's Training and Development Centre had collaborated with other universities, institutions and have come out with customized training programmes that suit their specific needs.
Mr Schalkwyck said over the last few years, GFGL has experienced a high turnover of senior local employees, who usually move to other mining companies in Ghana and Africa as a whole after being given the necessary training but added that they would not renege on their efforts to train their employees.
A graduand, Mr Richard Attifu, on behalf of his colleagues appealed to management of the company to implement recommendations of their projects.
The Vice Chancellor of University of Mines and Technology (UMAT) Professor
Daniel Mireku Gyimah, who chaired the function appealed to the graduands to forward their project works for publication in the Africa Mining Journal for other companies to know what GFGL was doing for its staff.
Madam Vida Kusi, who was adjudged best graduand advised her colleagues to involve themselves in such programmes to upgrade themselves.
GNA