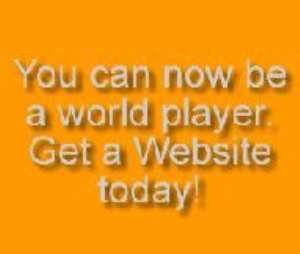 Modernghana.com is also a graphic and website development company dedicated to creating excellent design in motion graphics, and on the Web. Whether you're looking for a high quality corporate web design, a reworked or original logo design, online website maintenance or database construction, Modernghana.com sets out to deliver EXACTLY what it is you're looking for.
Our highly trained web design team, web programmers and marketing specialists know what it takes to sell online, keep automated systems running smoothly and ensure that you don't need a re-design in six weeks. We want your new web design to be a total success and we'll go above and beyond to ensure that it is just that.
Snapshot of our web design portfolio... Clink On link below
http://www.modernghana.com/service/design/Portfolio.asp
We believe you have just found exactly what you are looking for right here with us. Contact us today and you will be glad you did.
TEL: +233 21 783241
TEL: +233 244 244807
Email: [email protected] or [email protected]