2009 Cocoa Production: 1m Tonnes Targeted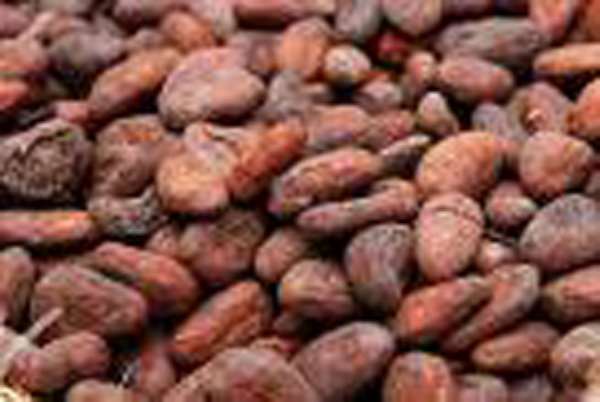 Cocoa beans The Ghana Cocoa Board is projecting a production output of one million metric tonnes for the 2008 and 2009 crop season in the medium term.
The company also projects a slight increase of one and half million metric tonnes from 2010 to 2012 in the main crop season.
Anthony Fofie, the new chief executive of Cocobod, said since 2004 when cocoa production in Ghana reached 736,199 tonnes, production levels have not fallen below 600,000 metric tonnes.
According to Anthony Fofie, the estimates are based on weather conditions which seem to play a vital role in the industry.
The New Chief Executive of Cocobod assured cocoa farmers of bonuses and improved living conditions, adding, he would pursue initiatives which will lead to continuous improvement in the industry and boost increased farmers' earnings.  He noted adequate logistics and funds have been procured for a successful season.