CPU Won't Be Involved In Electoral Process — IGP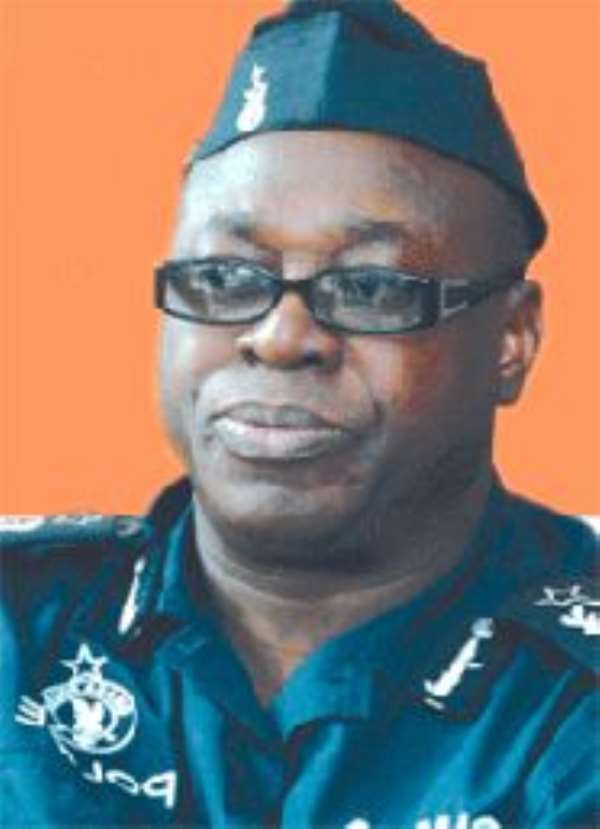 Personnel of the Community Protection Unit (CPU), under the Ministry of Manpower, Youth and Employment will not be involved in the maintenance of law and order on election day, December 7, 2008.
They would, however, continue to provide other public order services such as traffic control throughout the country.
The Inspector-General of Police (IGP), Mr Patrick K. Acheampong, announced this at a press conference by the National Elections Security Task Force (NESTF) in Accra yesterday.
He said, the maintenance of law and order, was the responsibility of the security services and no other organisation, agency or person, stressing that "no individual or other groups of persons have been mandated to ensure security at the stations".
Mr Acheampong, who is also the Chairman of the NESTF, reminded Ghanaians that officers of the Electoral Commission were responsible for the conduct of elections at the polling stations while the security services were responsible for maintaining law and order.
He said any party agents who were dissatisfied with anything should make a complaint to the electoral officers in accordance with the regulations.
He said, criminal offences would, however, be dealt with by the security services.
Mr Acheampong also warned those who might take offensive weapons to electoral centres to stay off or be arrested and prosecuted for the appropriate offences irrespective of the personality involved.
He said, the security personnel would be adequatly prepared to apprehend people with offensive weapons on them either through body searches or other security mechanisms.
Mr Acheampong reminded Ghanaians that the privilege to carry a gun under the N.R.C.D 9, was not sacrosanct.
"The permit can be withdrawn when it is in the national interest to do so," he stated.
He gave the assurance that the security services were fully prepared and poised to perform their functions in a non-partisan, unbiased but firm manner to assist the Electoral Commission to conduct free, fair and transparent elections.
As to whether the task force had been working in concert with the political parties on its preparations and security measures, Mr Acheampong said a lot of interactions had taken place at the regional and district levels where most of the problems were.
He cited for instance the recent infraction at Berekum between supporters of the New Patriotic Party and the National Democratic Congress where the district task force met all the political parties to address security challenges.
Story by Albert K. Salia