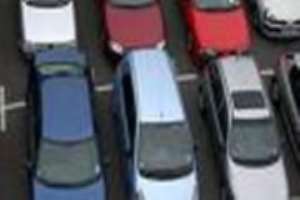 People who steal cars, phones and other personal items will henceforth have a problem finding buyers in the African, European and North American markets.
This is because a modern technology designed to give security identification to such items as cars, GSM phones and other electronic devises that can easily be stolen has been introduced into the afore-mentioned markets.
The technology, which is called 'Permanentmark,' is indelible on any product on which it is etched and it was manufactured by a Dutch company called Permanentmark Security Systems.
The company recently sold its one millionth anti-theft set. The product enables companies and private individuals to encode all their assets with professional identification marks, for instance cars, caravans, computers, bicycles or televisions.
It helps international investigative authorities to recover stolen property," Permanentmark Security Systems said in a statement.
The company said the product is an advanced technology which enables the user to chemically give identification numbers on parts of vehicles and other property without causing physical defect on it. It said the identification mark could have a deterrent effect for potential thieves and receivers of such stolen items because such things can easily be identified and recovered.
The company explained that the system is a very effective means of reducing incidents of theft as items permanently marked with the owner's name and house number would almost be impossible to sell in the black market.
According to the company, security marking on articles is strongly recommended by security agencies all over the world because it makes the recovery of stolen items easy. He added that a lot of money can be saved simply by marking items.
Annually, in the European Union over 100 million goods are stolen, of which 1.4 million are cars. Most of the stolen goods end up on the black market and are never returned to their rightful owner.
"Properties encoded with permanentmark however become risky objects for thieves," Permanentmark Managing Director, John Conemans stated in the statement.
In Africa, the product had officially been introduced into the Nigerian market and would soon be in Ghana and other African countries.