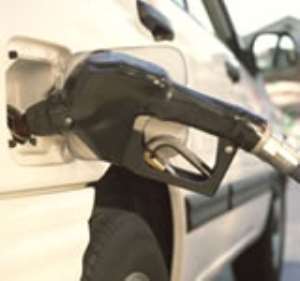 The price of fuel is expected to experience a significant drop on Saturday when the National Petroleum Authority (NPA) reviews it, in line with the continuous drop in the price of crude oil on the world market.
Though the margin is still being considered, CITY & BUSINESS GUIDE source at the NPA says an anticipated 15 percent reduction is imminent.
Crude oil dropped to $55.90 per barrel on Wednesday on the New York Mercantile Exchange and the fall in the price of petroleum products will appear as a huge relief to consumers.
It would be recalled that Felix Owusu Agyepong, Minister of Energy last week disclosed that domestic fuel prices would be reviewed downwards by the National Petroleum Authority (NPA) from November 1 this year in response to a sharp drop in crude oil price which continuous to retreat after hilting $147 a few months ago.
Among many other things, the Minister said the NPA was evaluating under-cover claims or losses by the Tema Oil refinery and other oil trading companies to the tune of $162.72 million as well as the exchange rate of the cedi to the dollar.
Until government announced a five-pronged policy intervention in June to arrest the escalating global prices of essential commodities such as petroleum and food products, diesel or premium was selling at GH¢ 118.53 per liter at the pumps.
Petrol or gasoline went for GH¢ 120.00 while kerosene was sold at GHp113.50 per liter with Liquefied Petroleum Gas or LPG going for $100.44 per liter. These changes took place on May 26, 2008.
Should the price of fuel be reduced by 15 percent, it will be the first in five months since the NPA reviewed petroleum prices.
Meanwhile, OPEC has expressed commitment to ensure the oil market is adequately supplied despite the current financial stress and its inherent uncertainties and the increasingly tight access to credit for businesses in all industries.
Source: Daily Guide