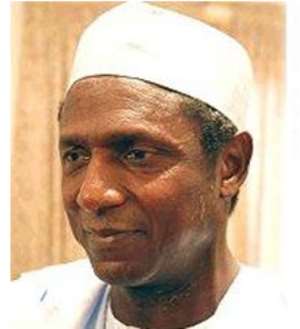 Dissatisfied with Nigerians penchant for peddling rumours about President Yar Adua s state of health, a federal lawmaker, Honourable Sani Dabai, has asked them to wish well for him, as they have nothing to fear since it is God Who gives life and death.
In a chat with journalists in Kaduna yesterday, Honourable Dabai who is representing Bakori/Danja federal constituency said, it is very wrong for people to speculate and monger unnecessary rumours on the state of health of anyone, let alone their leaders whose vision and mission is to transform the country to one of the leading 20 developed economies in the world.
He said, as a human being President Yar Adua does fall ill and get better as it is the case now, and only Almighty God knows when, where and how someone is going to pass away, and for that there is no need for any speculations and rumour-peddlings among the citizens.
"In our candid views, all these rumours and lies are being peddled by some political opponents,and arm chair critics who do not wish the nation well. I am not holding brief for Mr President, but as patriotic Nigerian who has the mandate of his people in the nation s law making body, I have a duty to tell the citizens correct and right information about the health of our leader. He has recovered and now very ready to carry on his presidential duties." Honorable Sani Dabai said.
The lawmaker then charged the people to exercise a little restraint and remain confident on Mr President Yaradua s ability to rule this country in the best possible way, and change the life and history of this great nation. "He will make history and wipe off corruption, mismanagement, nepotism, political rascality and all forms of socio-economic ills," He said.
Honourable Dabai pointed out that, despite the fact that, he is a law maker whose duties are to make good and relevant laws for the good governance of the country, he had recently distributed materials worth millions of naira to some youths in his constituency at Bakori local government.
"Our youths are our greatest resource in this country, and it is my belief that, they must be economically empowered and assisted with vocational skills to earn a living, and be productive members of the society, thereby reducing crime rate to the bearest minimum," Dabai added.
He called on other youths to be patient and wait for their turn as the assistance is on-going on phases aimed at making them satisfied.
Source: AllAfrica.com