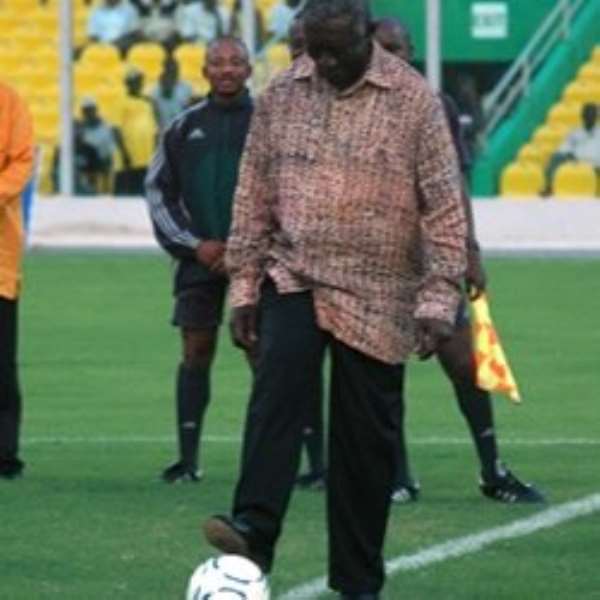 President Kufuor says the government is committed to providing stadiums in all the region of the country. He said this at the inauguration of the Baba Yara Sports Stadium in Kumasi.
The President said a 20,000 seater capacity stadium will be constructed in Cape Coast next year. The Minister of Education Science and Sports, Professor Dominic Fobih said a good foundation has been laid for sports development in the country and called on the youth to take advantage of it.
In its opening friendly international match, Ghana's Under-17, the Black Starlets lost to their Ivorian counterparts 0 – 2. The match was watched by a large crowd including President Kufuor and minister of state as well as traditional leaders in Ashanti.