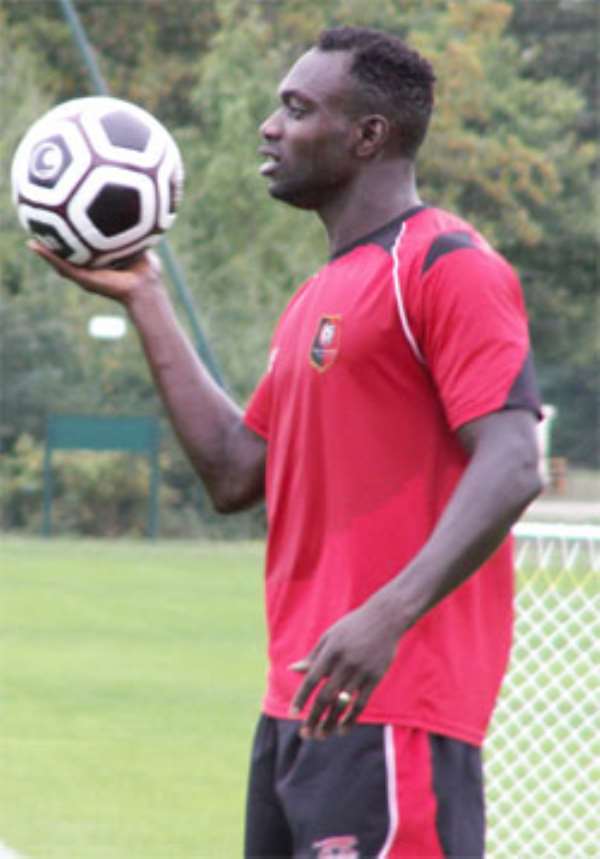 English Premier League side Reading have revived their interest in signing Black Stars defender John Mensah.
Mensah, who plays for French club Rennes, was targeted by Reading at the start of the season but he was adamant.
Reading could also not afford the transfer fee of US$12million demanded by Rennes.
Now the strong defender is interested in a move to England after his club's indifferent form in Ligue 1 as they are without a win in all competitions since 20 October.
Reading coach Steve Coppell has told chairman John Madejski that major investment is needed in the squad to bring in his targeted players including Mensah to survive in the Premier League.
Madejski is prepared to back his manager in the January transfer window following the team's sluggish start to the season.
Coppell said: "Players want to come to clubs with ambition, and we like to think we've got ambition.
"If you look at the summer, Man United and Liverpool spent ?40 million each, we spent hardly anything. So by definition we're losing ground.
"So for this club to be ambitious we've got to be acquiring a minimum of three substantial signings every year.
Madejski explained: "We are 100% committed to moving this club to the next level.
"We are also fully aware that investment is required to make that happen and we are prepared to strengthen the squad in January.
"Of course it depends whether the right players are available at the right prices and that decision will rest with the manager, but the financial backing will be there.
"We never set specific budgets but the board will always do everything possible to provide any funds requested by the manager.
"Steve Coppell and I have an extremely good relation-ship and we have never rejected any of his requests for financial backing."