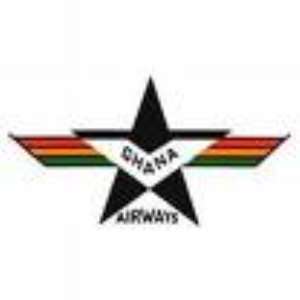 The Government has started releasing money as severance payments to the 1,400 ex-workers of the defunct Ghana Airways Limited.
The first tranche of two million dollars has been released for processing and payment by December 2007 while the balance of 4.5 million dollars would be made available in the 2008 budget.
In addition, 1.3 million dollars has also been made available for the former Ghana Airways pilots and flight engineers to receive their full awards.
Mr. Felix Addo, Partner, PriceWaterHouseCoopers and Advisers to the Official Liquidator (OL) announced this at the fifth meeting of creditors of the former airline in Accra.
He said the government had provided five per cent out the 12 per cent dividend payout to unsecured creditors.
Mr Addo said current realisations from the sale of fixed and liquid assets, equity investments and receivables are estimated to reach to 29.3 million dollars by the end of the year.
He said cash balances of about 200,000 dollars was realised from local and international banks prior to the date of liquidation, adding that the total liquid assets realized to date amounted to 400,000 dollars.
He said an additional 100,000 dollars Ghana Airways debts were recovered bringing the total recoveries to about 1.8 million dollars as at October 31, 2007. An extra 400,000 dollars was expected to achieve a forecast of 2.2 million dollars.
He said the OL had received approximately 800,000 dollars from Thameside Aero Spares Limited as consideration for the acquisition of the airline's aircraft and related equipment.
He said the OL had also transferred 600,000 dollars to Ghana Civil Aviation Authority (GCAA) which had asserted its statutory lien over Ghana Airways' aircraft for the non-payment of parking fees, adding that an extra 200,000 dollars payment would made to GCAA after the cost of realization had been determined.