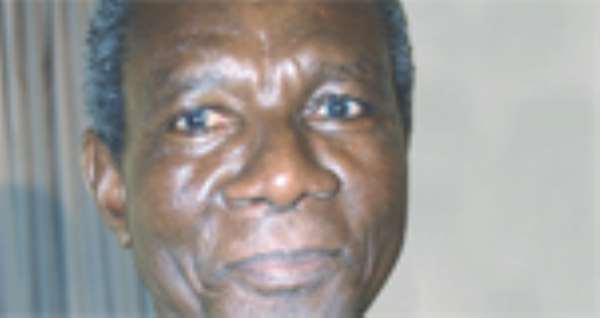 The Electricity Company of Ghana (ECG) has proposed that a transitional plan be put in place whereby tariff adjustments will be done gradually until it reaches the full recovery level.
The Public Utilities Regulatory Commission (PURC) recently granted a 35 per cent tariff adjustment for the cost of electricity, but the ECG and Volta River Authority (VRA) said the increment falls short of the cost of power generation.
ECG is calling for an increase of between 67 per cent and 112 per cent on the existing Distribution Service Charge (DSC) to enable it recover cost.
Chief Executive of VRA, Joshua Ofedie said the amount of money the VRA needs to buy 450,000 barrels of crude oil a month for the Takoradi Plant cannot be raised through the 35 per cent increment, adding that officials of his outfit will go back to the PURC to discuss the basis for the 35 per cent increment.
ECG on the other hand stressed: "We are asking for tariff adjustments at this time because the cost of supply and ECG operating expenses has gone up."
ECG further stated that the tariff adjustment is needed to enable it upgrade and improve the distribution facilities whose lifespan has been shortened due to the repetitive switching on and off during the National Load Shedding Exercise.
"We need a tariff adjustment to expand the distribution facilities and give access to about 50 per cent of the population who currently do not have access to electricity supply," the company explained.
When asked whether consumers will be able to pay for the tariff it had proposed, ECG replied: "We have no objection if a transitional plan is put in place whereby the tariff is increased gradually until it reaches the full recovery level."
The company said customers should practice energy conservation and reduce wastage so that they can pay for the productive use of the energy.
ECG further advised its customers to cut down on waste by using energy efficient appliances such as power factor correction devices, voltage regulators and efficient electrical equipment with high star labels.
"Electricity should from now be seen as a scarce but necessary commodity and customers should budget for its use and payment."
Over the years, the Power Utility Providers have not been able to recover costs and this has led to huge deficits, making them unattractive for lenders to give more for system improvements and expansions.
However, the electricity sector has seen phenomenal growth of 8 to 10 per cent annual increase in demand over the past 10 years, but there has not been a corresponding investment in generation, transmission and distribution infrastructure and hence demand has outstripped supply.
This balance, according to ECG, has to be corrected if the country wants a safe, adequate and reliable electricity supply.
By Felix Dela Klutse