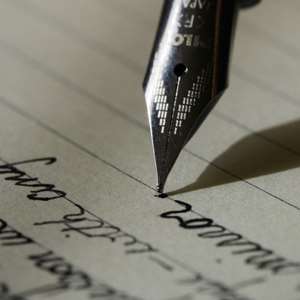 Maybe I shouldn't be doing this, but what would posterity say of us if we do not share information with each other and also help in our own little ways to ensure positive decision taking in our national activities.
And before I even proceed, let me say congratulations to my friend Stephen Asamoah Boateng at the Tourism ministry for the renewed efforts (though belated) to ensure that tourism gets woven into the Ghana 2008 festival.
The folks at the LOC secretariat had it all wrong with the planning, and I am talking about bringing other agencies on board to ensure that the country harnesses the opportunities that the hosting of the continental soccer tournament offers.
Obviously, the responsible agencies themselves have, at best, been sleeping and that is why I am happy Asa B is waking them up.
My write-up on the almost lost opportunities of the tournament published a couple of weeks ago received good responses but off course others were enraged and that was understandable.
As always however, I was excited to see definite changes starting to take place... even though after Deputy Sports Minister O. B. Amoah reminded belatedly that the brand name should be Ghana 2008, many were still referring to it as CAN 2008 at the draw, which is still on-going as I write this piece.
I got lost at a certain point as I watched the draw, because my understanding was that this was an International event, but it was so localised with little attempt to internationalise our local acts.
The two MCs, the delectable Michelle (her French is so fluid) and Yaw were good on the day, but they should have been given lapel mikes or a two-pronged mike at appropriate heights, and with well scripted cue sheets. I am sure you noticed some of the slips too. That's if you were watching.
And I say congrats to President Kufuor. His speech was short, precise and addressed an international audience. That was what, as an example, the LOC Chairman missed. He went on and on but failed to promote the tournament in his long winding talk.
And whoever produced the event really need some convincing to do as regards the football commentary segment. What was that meant to achieve.
Did you notice that the guests had no access to translation services? Luckily, the CAF President's speech was read in English by Yaw Ampofo Ankrah, what about the Portuguese and Arabic speaking nationals there?
But hey! Everything else appeared great... the Ghana documentary after the national anthem, the stage and all. Maybe next time, let's reduce the drumming, jumping and dancing that, as my partner Ato Kwamena Dadzie says, Africans have become obsessed with. It was as if all we had in Ghana was chiefs riding in a palanquin and drumming about at the least opportunity.
And did you see the documentary the South African Danny Jordan brought along? That's a marketing focussed LOC for you.
Back to my main theme for this week, the Accountability Office set up by President Kufuor has been written about variously and sadly, 99% of the write-ups have been negative but the stack reality.
Largely, the difficulty of many has been the inability to fully grasp the scope of the Office's activities particularly because of the tendency for the Office to rather go to the defence of government officials.
Over the last few days, the Public Accounts Committee (PAC) of parliament has brought to the attention of the public some of the interesting financial and managerial lapses in the Ghanaian public service.
And it is my hope like many others that unlike previous years, we would not have all the lapses and the perpetrators left off the hook.
What has taken the PAC almost 14 years to do is what everybody wants the Accountability Office to do. Ensuring that government appointees do what is expected of them.
What advice does this boy have for the Accountability Office? No, I do not have an advice for them and I am not sure I am qualified to do that.
Reading through the USA Today, an American newspaper while on a business trip there recently, I came across two stories that had to do with the activities and investigations of the US Government's Accountability Office.
For me, if our Accountability Office which is been sustained by the task payer were to be doing something similar, it will be great. The two stories are reproduced below just as information for the Ghana Accountability Office and for us to see what is been done elsewhere.
Who knows, it could influence some actions at our end, bearing in mind where to start and end so it does not conflict with others.
Federal workers travelling in style ... premium airfare violates policies
By Mimi Hall, USA TODAY
WASHINGTION- Government employees spent at least $146 million in a year on businesses-or first class tickets that violated government policies requiring workers to fly coach, a new report says.
The abuses could be more widespread because most agencies don't monitor employees' use of costly business-class tickets, according to the Government Accountability Office (GAO), the watchdog are of congress.

"The serious fiscal challenges facing the federal government dictate that agencies do everything they can operate as efficiently as possible," said the report, which was released today. "Individuals that abusively use premium-class travel at taxpayers' expense should be held accountable for the taxpayer dollars they waste."
The GAO found that employees, many at the top levels of government, violated government travel policies. It said they can often broke rule requiring that they book premium-class seats only if they were taking flights that exceeded 14 hours or if they had a physical disability. Premium class consists of business and first class.
The report said some employees paid five to 10 times more than they should have for tickets.
Because business class accounts for 96% of premium tickets and the government only requires agencies to report first-class travel, GAO investigators examined government travel charge card databases at four banks.
Among the abuses was Defence Department employee who spent more than $100,000 on 15 premium tickets citing a medical condition that required the upgrade. The medical justification form was signed by a fellow employee, not a doctor as required under government rules, and was based on a "non-life-changing surgery that occurred in 2001."
Officials at several agencies that were cited for violations offered an array of explanations for costly travel, including security requirements for executives.
At the U.S. Postal Service, which is exempt from federal rules but was cited for extravagant spending, the nine presidential appointed governors may travel first class, spokesman Gerald McKiernan said.
"The policy has been around as long as anyone can remember," he said.
Other agencies said they will make immediate changes. Spokeswoman Terri Teuber said the Agriculture Department will require that all non-coach travel costs. "We're taking this out of the darkness," he said.
Coleman said the committee will work to make sure government employees will work to make sure government employees travel in a way that's "not the most luxurious or expensive but meets the needs of the government and the taxpayer.
==========================================
The Federal Communications Commission leaks confidential information to some companies and trade groups with business before the agency while leaving consumer advocates and the public in the dark, congressional investigators have found.
The Government Accountability Office, in a report to be released today, said the agency tips off some people about what items are about to be voted on. Which gives them an unfair lobbying advantage.
The PCC is an independent agency created by Congress in 19 34 to oversee the nation's airwaves and regulate telecom services. Information on its upcoming actions can move stock prices and, at times, affect entire markets.
Lobbying of PCC members is prohibitited during the week long "Sunshine Period" between the release of the commission meeting agenda and the actual meeting.
But investigators found that some insiders are given a heads-up before the agenda goes out. This allows them to "time their lobbying efforts to maximize their impact."
This is just some food for thought. Thanks to all those who sent in responses and comments to my write-up of last week on media and elections.
Stanislav Xoese DOGBE is the Managing Editor of the dailyEXPRESS and JIVE Newspapers, and authors the editor's blog column in the dailyEXPRESS, a free circulating twice weekly newspaper. [email protected]