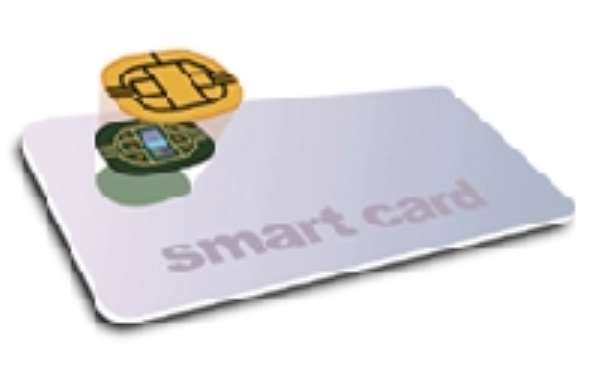 The Bank of Ghana (BoG) has hinted of rolling out a common switch and a smartcard payment technology capable of extending access to the rural population. Though not officially made public, the new card could be out by the mid 2007.
Financial analysts consider the move as "a big shake in an economy clouded by cash transactions".
This smartcard technology would make use of a biometric system to ensure that financial transactions are safe and secure.
Mr. Ernest Addison, Director of Research at BoG gave the hint in an exclusive interview with B&FT last week.
"The new move cold raise the culture of savings among the generally un-banked community" he said.
This innovation makes it possible for all 23 commercial banks in the country to use a common Automated Teller Machines (ATM).
"The broad objective is to ultimately migrate towards a m ore electronic means of payment, improving financial intermediation and ensuring a safe and sound banking practice" the BoG official added.
The banking sector in Ghana presently consists of 23 commercial banks and about 122 rural banks.
The payment system continues to be dominated by cash transactions despite measures taken in the last ten years to increase the usage of non cash payment instruments.
Currently, there is the VISA Platform technology discharging banking services over a wide area network (WAN).
Five banks namely Barclays, Ecobank, SG-SSB, Standard Chartered Bank and the Stanbic Bank originally got hooked unto the VISA Platform making a common use of their Automated Teller Machine (ATM) facilities.