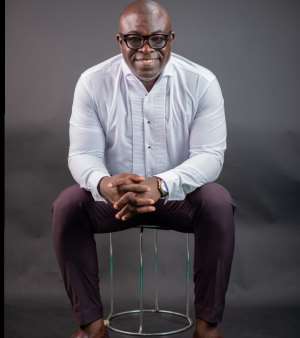 Felix Kwame Quainoo
Ghana today is sadly "littered" with too many mentally challenged persons otherwise referred to as mental health patients. A cursory look at these mentally challenged persons roaming our streets reveals that quite a good number of them fall within the youthful age brackets. Most of them are vibrant, boisterous and exuberant young men and women who ordinarily could also contribute their quota to national development but for the unfortunate health situation they find themselves in.
Mental health patients are ubiquitous! they are notoriously everywhere. They can easily be found by the road side, in uncompleted buildings, along major highways, on pavements, around refuse dumps and at idle places etc. Some are calm and docile whilst others are aggressive. Hardly does one visit a community without ordinarily or casually coming across a mental health patient, many of who appear unkempt, disheveled and dirty.
My personal observation indicates that the mental health situation in the country continues to escalate by day with no pragmatic solution in sight. As a country we have done so abysmally in dealing frontally with mental health challenges. We have shelved this important health issue for far too long to the extent that it has paled into insignificance as far as our national health policies are concerned.
But for how long are we going to ignore this important national health issue that affects some pretty good number of our people? For how long are we going to relegate mental health challenges to the background whilst it continues to destroy a good number of our youth?
Mental health issues are less talked about in the media both mainstream and social. It receives less public attention and publicity. But one thing we should not forget is that mental health challenges is not the exclusive preserve of some group(s) of people. Anybody can suffer a mental health challenge at any point in time due mostly to circumstances beyond our control. This is the more reason we need to give mental health issues more coverage and mileage in both public and private discourse for people to know what is happening.
I believe this is the time to make amends as a people and take mental health issues seriously. This is the opportune time to throw more light on the mental health situation by openly and constantly discussing it dispassionately with the view of finding a lasting solution to this existential threat to our very survival. The sharp spikes we continue to observe in the mental health situation especially in recent times should understandably give us a rude awakening.
We cannot be oblivious of the fact that the mental health situation in the country invariably affects us all in one way or the other. We face the consequences directly or indirectly due to our familial and social interconnections.
With a population of a little over 30 million people, the World Health Organization (WHO) estimates that approximately 13% of Ghana's population suffer from a mental health disorder, of which 3% suffer from a severe mental health disorder and the other 10% suffer from a moderate to mild mental health disorder (WHO, 2007).
There is lack of reliable data regarding the prevalence of mental and neurological disorders in the country however it has been widely reported that mental health disorders are a leading cause of years lived with disability in Ghana, behind iron-deficient anemia (IHME, 2013a). Among patients seeking treatment for mental health issues, schizophrenia, substance abuse, and mood disorders are the top three diagnoses, although a large percentage of people receive no specific diagnosis.
Recent estimates by Ritcher and Roser (2018), indicates that the average prevalence of depression, anxiety disorders and schizophrenia over the period 1990 to 2017 are 3.3%, 2.9% and 0.17%, respectively. The sad aspect is that the treatment gap for mental health disorders in Ghana is estimated to be more than 98% (WHO, 2007). Treatment gap is the percentage of people with untreated illness.
Mental health in Ghana, is severely under-funded by both government and international donors and even Non Governmental Organizations (NGOs). The President Akufo-Addo led government is however trying to change the narrative. They have included in the government's flagship and much touted Agenda 111 hospitals project, three major psychiatric hospital projects. This includes renovation of the Accra Psychiatric Hospital and also the design for a 90 bed Psychiatric Hospital facility in two locations, Kumasi to serve the middle belt and Tamale to serve the Northern sector of the country. This could arguably serve as the biggest ever investment in mental health in the country.
Currently, there are only a few mental health/psychiatric hospitals in this country with only three being public; Accra Psychiatry, Pantang and Ankaful Psychiatric hospitals.
Health professionals that treat mental health challenges in Ghana, such as Community Health Nurses and Pharmacists, mostly lack proper training in mental health and handling mental health patients. They have become the default practitioners in dealing with mental health challenges in the country.
Due to the fact that Psychiatric hospitals in the country are woefully inadequate as well as mental health workers, the first point of call of most families distraught by a mental health challenge of a family member are traditional healers, prayer camps, healing centres, sorcerers and others who sadly expose mental health patients to unsafe treatments and practices. Some of these mental health patients are pitiably chained and anchored in the open for days, weeks, months or sometimes even years mostly exposing them to the vagaries of the weather. In addition, some are beaten and others maimed and still others get parts of their bodies burnt with hot objects leaving sores on their lanky bodies for flies to feast on all in the name of mental health healing.
It is often sickening and sad at the same time to visit some of these traditional and spiritual mental health healing centres as the inhumane treatment meted out to our unfortunate compatriots with mental health challenges dents your conscience that is if you do have one.
It is worthy to note that mental health policies in Ghana favour directly those living in urban areas in the southern part of the country where the only three major psychiatric hospitals in the country are located.
The sad state of these public mental health treatment centres leaves much to be desired. Their facilities are so old and rickety with no facelift in a long while. Subventions to these psychiatric hospitals by government are woefully inadequate and there are no specific and well tailored incentives put in place to attract and retain some of the best of our well trained professional mental health workers to take up appointments in these mental health facilities.
The above to a large extent is quite indicative of our level of commitment to mental health challenges in the country. This is the time to take action to build modern psychiatric hospitals with well equipped rehabilitation centres for our brothers and sisters who might unfortunately find themselves in one mental health situation or the other.
I concur our country has insatiable developmental needs that take the chunk of the nations scarce resources automatically, making the mental health situation the least of our worries. Notwithstanding, let us endeavour to commit and allocate a little more of our resources to the treatment of mental health disorders for a better tomorrow. And when we are at it let us ensure equitable distribution of same to all the 16 regions of the country.
I would like to suggest the intensification of routine swoops at traditional, faith healing centres and prayer camps by the regulatory and surveillance bodies and law enforcement agencies clothed with the powers to rescue the perishing and care for the dying.
I wish to reiterate that mental health challenges is not witchcraft and so those traditionalists who mercilessly infringe on the fundamental human rights of mental health patients should be made to face the full rigours of the law as the 1992 constitution guarantees the protection of the fundamental human rights of all citizens regardless of one's state of mental health.
Remember, beyond seeing dirty and unkempt mental health patients on the streets and in our communities there are many others walking around with mental health issues who are decently dressed. Indeed "Many are mad but few are roaming about dirty or naked"
I believe it is high time we paused to take a critical look at the state of mental health of professionals who play critical roles within our economy. For instance could there be a correlation between the mental health of drivers and the rising spate of road accidents? How about the mental health situation of health workers, teachers, religious leaders, bankers, industrial workers, informal sector workers and more. Because sometimes the behaviour of some people points to serious underlying mental health conditions but who will bell the cat?
Most suicide, murder, contract killing, rape cases and others, are all perpetrated by people with critical underlying mental health challenges
Often times we get amused by the thoughts and comments of people on issues. The lack of substance and coherence in discussions and their actions and inactions are red flags of the state of mental health of people.
Many a time, the kinds of stuff people post on social media and the kinds of comments they make expose the true state of their mental health.
It is a truism that people are depressed, some are schizophrenic and others have totally gone off mostly due to anxiety, joblessness, marital/relationship
issues and more. This is the reason we do not have to treat mental health issues with kids gloves. Let us confront mental health challenges head on and I believe we would ultimately win the fight against the mental health situation in the country.
Some people believe some mental health challenges have spiritual connotations and so need to be handled spiritually. To them a lot of the mental health issues we have in Ghana are borne out of curses due to social vices like stealing, lying, avarice, greed or infringement on personal oaths and allegiances to deities. I do not have any competency in spiritual issues to corroborate their claims or otherwise. What I seek to do is to rally all of us regardless of our belief system to take mental health issues seriously as a people and find a lasting solution to the rising mental health cases in the country.
Finally evidence abound all around us that substance abuse in the country is on the ascendancy and substance abuse is commonly known as one of the major drivers of mental health challenges in the country. Let us therefore with a concerted effort work with all stakeholders to clamp down on narcotics networks in the country all in a bid to reduce substance abuse to the barest minimum.
No matter the push factors of the rising mental health situation in Ghana, let us all in unison make a clarion call to the authorities to save the lives of mental health patients in the country. Who knows the next victim? It could be me, it could be you. Let us act fast, let us act now!
May God bless our homeland Ghana and make her great and strong.
Felix Kwame Quainoo
O244998919/0207744933
[email protected]
The writer is a freelancer from Aboso in the western region