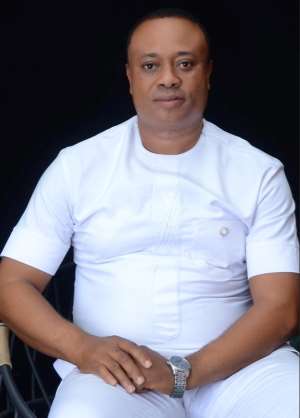 Mr. Christian Donkor, an Economist and Financial Analyst
Mr. Christian Donkor, an Economist, Chartered Accountant and a Financial Analyst has said pubic sector salary increment and the inability to raise expected revenues from the E-levy implementation accounted for the supplementary budget presented to Parliament in the mid-year budget review by Finance minister.
The Finance minister, Ken Ofori-Atta presented the mid-year budget review seeking for extra funds to support Government expenditure as the country prepares for an IMF bailout.
"In the times of the NDC's administration, supplementary budget was even more than the main budget for the year. So you can see clearly that the NPP is more financial disciplined than the NDC," Mr. Christian Donkor told Ohene Amoako (The Flagbearer) on Homebase TV on "Delivering on our Promises" political show.
He indicated the extra financial support government is seeking is due to labour unrest over salary increment, late collection of the E-levy and other global factors.
He described the Finance Minister as master of economics for assuring to spend within the finances available to him unlike the previous government.
He complained of overpricing and corruption which has periodically affected the country's budget but was optimistic the Finance Minister would be financially disciplined.
On the issue of overpricing, Mr. Cristian Donkor gave an example with the construction of the Circle interchange which was allegedly bloated to $225 million dollars by the Mahama-led NDC government.
He assured Ghanaians that Government social intervention programmes like the Free SHS and many others would not be affected as far as the IMF bailout is concerned.