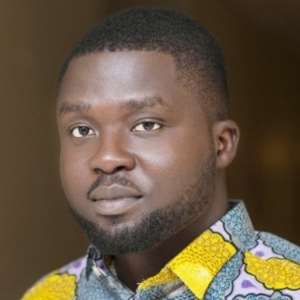 Alexander Ayertey Odonkor
On the eve of 22 March, 2022 which is the World Water Day, the United Nations released its first-ever assessment of water security in Africa – the study relied on 10 indicators: access to drinking water, access to sanitation, hygiene and health, water availability, efficiency of water use, water infrastructure, water quality, water governance, water disaster risks and physiography, to quantify water security in 54 African countries. Just as other reports have shown in recent years, this comprehensive assessment also unveils the dire water situation on the continent.
Categorised in five stages of water security: Emerging (a score of 0-45), Slight (45-60), Modest (60-75), Effective (75-90) and Model (90-100) – surprisingly, not a single country or subregion in Africa attained the highest level of 'Model (90-100)' or even the reasonably high 'Effective (75-90)' stages of national water security. Even though Botswana, Egypt, Gabon, Mauritius and Tunisia are the five most water-secured countries in the region, apart from Egypt, all the other 53 countries obtained scores lower than 70, making the north-African country the most water-secured on the continent.
Furthermore, the intricacies of the assessment reveals that out of the 54 African countries, only 13 achieved 'Modest (60-75)' levels of water security while more than a third have the lowest water security – sadly, in the last three to five years, as many as 25 countries in the region have not made any significant progress in water security. With this worrying trend, which is being exacerbated by Africa's bulging population, economic growth and climate change, one may ask; can Africa achieve sustainable development? Obviously, the simple answer to this important question is no; it will be quite impossible to accomplish sustainable development under this current condition. In fact, water is at the core of sustainable development – As an essential resource, water plays an indispensable role in maintaining healthy ecosystems which support biodiversity. Again, by underpinning human survival, thus mitigating the baleful impact of diseases, improving health and bolstering productivity, water is crucial for advancing social and economic development.
Therefore for Africa to achieve sustainable development, it is imperative for the development community and governments across the continent to provide sustainable solutions to the challenges that impede water security in the region – adopting strategies that leverages technical expertise and technological innovations to improve water resources management – a goal that could be realized by forging cooperation with countries and organizations with proven expertise in tackling a challenge of this magnitude, that have also demonstrated genuine interest to offer immediate assistance to African countries.
Evidently, some of these unique arrangements are already yielding desirable outcomes – there are several success stories across the African continent. For example, cooperation with China, Africa's largest investor to improve water security in the region has been rewarding and commendable. In Southern Africa, the cooperationbetween Zimbabwe and China has led to the construction of 1,000 boreholes in water-deprived rural communities across the country's six provinces. Through the China-Zimbabwe cooperation, these 1,000 boreholes which are funded by the Chinese government are improving lives as they have enhanced access to clean water in the Southern African country; local residents including children do not walk long distances to fetch water again, children no longer fetch water from distant locations when they are in school and rural residents are no more using contaminated water.
Overall the 1,000 boreholes have benefited 400,000 local residents, representing about 3 percent of the country's total population. Similarly, in Eastern Africa, Rwanda's cooperation with China has also led to the drilling of 150 wells, a provision which has improved access to water in the country's rural communities – It is worth noting that these are not the only African countries benefiting from the borehole project. Rural communities in other African countries such as Ghana, Cameroon, Nigeria, Tanzania, Malawi, Senegal and Mozambique are all benefiting enormously from China's borehole project.
Again, in Egypt, the continent's most water-secured country, China's water resource management footprints are evident – In December 2018, the Chinese Academy of Sciences (CAS) and the Ministry of Agriculture and Land Reclamation of Egypt cooperated in developing agricultural technology and saline agriculture methods. By tapping into China's expertise in water-efficient agriculture, desalination, recycling wastewater for agriculture purposes and using saline water to improve irrigation on farmlands, Egypt will not only gain substantial inroads towards sustainable agriculture but also make significant progress in effectively managing water resources, which could eventually improve water security in the country – a major step towards promoting sustainable economic growth and development.
In a similar fashion, other African countries could also benefit immensely from China's unique expertise in this field – leveraging China's vast technical experience to strengthen water resources management capacity and increase the region's forest cover, which has been depleting at an alarming rate for decades. Forests perform a distinctive role in the water cycle; they regulate the quality, timing and quantity of water – forests control rainfall patterns – In addition to this function, forests also serve as a protective cover against soil erosion and flooding which protects water bodies. In brief, African countries will be on course to achieve water security if they seek to increase the region's forest cover – an objective that could be realized by tapping into China's rich expertise in forest management. China accounts for almost one-third of the world's entire planted forest growth and close to two-thirds of Asia's planted forest growth from 1990 to 2020.
With this outstanding performance in forest management, certainly, Africa's cooperation with China is a step in the right direction, an arrangement that could address forest loss on the continent. The Food and Agriculture Organization (FAO)'s Global Forest Resources Assessment report (2020) shows that Africa had the world's highest annual rate of net forest loss from 2010 to 2020, at 3.9 million hectares – the continent's rate of net forest loss has increased in each of the last three decades since 1990. At this pace of forest loss, it is obvious that Africa's water situation will continue to worsen and sustainable development will definitely be a mirage. This calls for immediate and concerted actions across the African continent, to avert the impending doom –strengthening cooperation with China and other relevant stakeholders in a problem-solving process that will put Africa on track to achieve water security for sustainable development.
About the Author
Alexander Ayertey Odonkor is an economic consultant, chartered economist and a chartered financial analyst with a master's degree in finance and a bachelor's degree in economics and finance – together with a stellar experience from the International Monetary Fund (IMF), Alexander holds postgraduate certificates from Harvard University, New York Institute of Finance, Massachusetts Institute of Technology (MIT), University of Adelaide, Curtin University and Delft University of Technology. Alexander is also an author and columnist for the China Global Television Network (CGTN), The Brussels Times, The World Financial Review, China Daily, The Diplomat, The Business Standard (Bangladesh), Pakistan Today, The People's Daily, Daily News (Sri Lanka), Modern Ghana and the Business and Financial Times (B&FT). Some of his articles have also appeared in NTS Bulletin(Nanyang Technological University), NextBillion (University of Michigan), and several other top-notch publications.