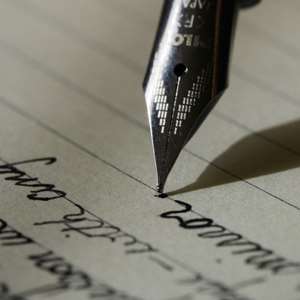 Education instability is becoming a constant occasion in Nigerian education system. The major factor behind this, as it is glaring to all, is lack of concensus between the two major players, the Federal Government and the Academic Staff Union of Universities (ASUU). The Union, claiming their rights in term of a better working environment with access to benefits and entitlements, are making use of Strike - an industrial action that force educational operation in all government universities to an halt - to make demands from the government.
Although students are displaying their performative outrage both online with hashtag #endasuustrike, and offline, through protests on the street. But it seems like no amount of shouting from the lamenting students or students bodies like National Association of Nigerian Students (NANS) can awake these deaf giants from their careless slumber. The lamentation brought by frustration is tiring out a lot of students, and the fact that national government is currently engrossed in preparation for another run on the leadership race track has increased their lakadaisical attitude towards education. By that, education is becoming a side hustle - things one do aside the main thing one is doing, though, reversal should be the case.
Therefore, amidst Strike, students are finding other things to do and are maximizing their time.
In a discussion with Oyinda, a final year student of department of Zoology in the University of Ilorin. She expressed her grievance, saying "all what I want is for these people to let us graduate so as to go and do other things that are really matter in our lives".
And that is the position of most of other students in her shoes. This is because the ongoing strike has left them 'hanging', can't claim to be graduate while at the same time don't have anything in particular to do in school again other than filling of some graduation documents. Upon hearing about the latest 3 month rollover strike, she jubilates, saying that at least she will have time to take jobs and safe some cash.
One frustrating thing about the Strike action is that students won't know when resumption is going to be. If one think it's for three month, it may extend beyond. That, has been making decision making for students on what to do with their lives during the period somehow difficult. And some employers are avoiding hiring students due to the fact that their stay in the job is not dependable for after two weeks into the occupation, ASUU may call off their strike and students would have to leave, and the employer would have to start looking for employees again.
Oyinda further informed that she couldn't secure a couple of jobs due to that fact. Her employer would asked, "are you a student" "...yes", she would reply, and that would be the end of the conversation.
Another related challenge is a situation of Opeyemi, a 2nd year student of department of English-education from the University of Ilorin. He was learning a fashion designing during the period of ASUU strike that followed the coronavirus in 2021. Then resumption interrupted the training. Upon getting back to school, school calendar didn't make space for vacation and for that, he couldn't get back to learning on time which made him forgot most of the things he has learned. So, at the beginning of this year ASUU strike, he decided not to go back to training center because he think that two weeks warning Strike will not be enough for him to learn much. And then Strike continues for over two month, and now the guy is frustrating. In our conversation, he says;
"I can't go back to training now because after a week, they (ASUU and FG) may reach an agreement, and I will still have to leave. I'd rather find a job..."
Unpredictability of the next course of action about ASUU and Federal Government has been disrupting many students' plans. But despite that, there are many others who are busy making money, learning new trades and are acquiring new skills. And when ASUU call off their Strike, some leave works and get back to school, while some will combine working with studies, and some may not have interest in education again. That is what this kind of interuption is capable of, especially in a country like Nigeria, where future in education is not that really promising.
For students who are studying professional courses, seeking of internship opportunities in firms is the best shot. For this will afford them opportunities to learn more practicals about their professional field of interest.
Olayide, a third year student of department of Mass Communications in the university of Ilorin, is currently undergoing an internship at The Guardian, a national News outlet.
Ridwan Jamiu, a penultimate law student of University of Ilorin, like some other colleagues of his, is currently undergoing an internship program with Harlem Solicitors, a law firm based in Oyo state.
Fatima, a final year student of Department of Agriculture in the university of Ilorin is now into fashion designing.
All this in the name of not wanting to waste time, and probably not to get bored. Because the negation between the FG and the Union is like a calabash on the ocean, tossing around in no particular direction. Assuming that an agreement is reached, and the ongoing strike is called off, and the affected students get back to school, for how long is it going to be sustained?
The implications of this strike is enormous and unfavourable. It affects the lives of the students, the Union staff, especially with the no work no pay rule, and the government too. The interests in education is diminishing among students. Many higher institutions students nowadays see campus mainly as an avenue to get connected with other young minds, and to promote their individual businesses and career, which in most cases has nothing to do with their course of studies.
How 2020 went for Nigerian students is enough as a reason for the government to prevent any action that may again interrupt the flowing of education operation in the country. Coronavirus forced everyone to stay at home. The frustration from that alone was overwhelming. ASUU Strike made things worse by forbidding students access to the education programs by embarking on the strike which is recorded to be the longest for the past ten years. All this plays with many students' mental healths. And in the long run, the results show in the performance of students after eventual resumption.
For the development of every nation, education takes a very important portion. And for Africa to achieve her many sustainable goals, African countries have to do better in the aspect of education. Nigeria, being a keynote player in the african development schemes, should pay more adequate attention to education and ensure smooth running of its administration. For the past four years in the history of Nigeria, there is no year without an interuption in education system. It seems like the goal of the government is not really about the betterment of the country, because if it is, permanent solution should have been etched out for this reoccurring problem in education sector. 395 days has been spent on strike within last five years, which is above a full calender year.
The question now is, is there going to be a permanent solution or the problem continues as a tradition? Answers to this question has become something far-fetched for no one can sincerely give an adequate one. Strike is a means employ by staff to claim their rights from the government, but it has not been working, as it been, the points in this article won't be necessary. Government too, seem to be hearing th demands with deafening hears and not bothered because they believe these staff are not worthy of much, neglecting what image the country will have in the eyes of international observers who would be very astonished at the plight of a country that is most blessed but at the same time most wretched.
The bitter truth which is the most valid answer to the question asked above is that no probable solution to the situation at hand. Students understand this, hence, they find other means of fulfilling their lives purposes. Some parents who are financially capable, for this reason, have changed schools for their children, from public to private universities, or abroad, where stability in the program is certain. The reality is dawn on everyone because despite loads of articles written, opinions tweeted and other reactions from public, nothing seems to change.