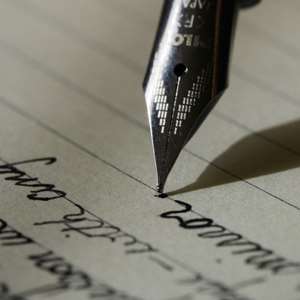 The La Local Council of Churches, an association made up of Churches within the La municipality in collaboration with KEDE Consultancy, organised a day seminar on the topic, Land Ownership and Acquisition in Ghana under the laws of Ghana on Sunday, 8th August 2021 at the Presbyterian Church of Ghana Bethel Congregation.
The purpose of the seminar was to educate and engage stakeholders within the Community on the provisions of the Land Act 2020(Act 1036) which was assented by the President on 23rd December 2020.
The Speaker, Ms. Ekua Eguakun a legal practitioner explained to the participants that, the Land Act 2020 (Act 1036) is an Act to revise, harmonise and consolidate laws on land to ensure sustainable land administration and management, effective and efficient land tenure and to provide for related matters
She went on to say that, one of the innovative reforms made by this law is to introduce criminal offences and consequential sanctions for unlawful acts, carried out by persons involved in land transactions.
She cited Section 12(1) of the Act, which she explained is a provision to protect interests in land and which among others, addresses the peculiar problem of landguards. The provision states that:
A person who
Unlawfully exercises or purports to exercise supervision of land development in a location and has no interest in the land.
Extorts money or other benefits from a person who has interest in land.
Prevents a developer or through another person unlawfully uses force or violence to prevent access to land or drives away that person commits an offence.
Commits and offence and is liable on summary conviction to term of imprisonment of not less than 5 years and not more than 15 years.
A person who uses force, violence or intimidation to prevent a lawful owner from developing the land commits an offence and is liable on summary conviction to a term of imprisonment of not less than ten years and not more than 15 years.
Another innovation under Section 13 of the Act, is to saddle a chief, tendana, clan head, family head or any other authority in charge of the management of stool, skin, clan or family land with fiduciary obligations. These Fiduciaries are to remain transparent, open, fair and impartial in making decisions affecting land.
This provision is to ensure proper management function for the benefit of the stool, skin, clan or family.
Speaking further on the subject, Ms. Eguakun, said that, under Section 72, a person commits a criminal offence in disposing of property or an interest in property for valuable consideration with an intention to defraud, where the person:
Conceals from the purchaser an instrument or encumbrance material to property or interest or
Falsifies a plan of the land in relations to that property or instrument.
Again, on the subject of offences, Section 277 outlines the following offences, which she said are punishable under summary conviction with fines and/or criminal convictions:
Falsification of land records
Fraudulently issues any document or procures the registration of any document
Erasure or alteration of documents issued by the lands commission.
Fraudulently defaces, obliterates or mutilates any land register or document
Grants of land by person without title or authority.
Refuses to comply with an Order contained in a notice duly served on that person or assist a surveyor with the demarcation of land when required to do so.
Willfully neglects or effuses to indicate land in which they claim an interest in.
Obstructs an authorized Officer in the performance of their functions under this Act.
Section 14 of Act 1036 makes provision for the creation of Customary Land Secretariat and stipulates as follows:
A stool, skin, clan or family that owns land shall establish a customary land secretariat for the management of the land.
The Lands Commission and the Office of the Administrator of Stool lands shall collaborate in the establishment and performance of the functions of the Secretariat.
The Lands Commission and the Office of the Administrator of Stool lands shall provide technical and advisory services in the establishment of a Customary Land Secretariat.
The Customary Land Secretariat has the following functions:
Record the interest and rights in land, keep and maintain accurate and up to date records of land transactions.
Provide list of existing customary interest and rights including indication of persons with capacity to make grants of the interests and rights in that area.
Provide relevant:

(i) records on land
(ii) Information of hierarchy of interests and rights in land.
(iii) laid down processes for effective dispute resolution .

Facilitate the settlement of land disputes through alternative dispute resolution.
Preparation of local plans.
Undertake community education, sensitisation and awareness on land issues.
Prepare periodic accounts of all revenue received at the Secretariat.
Provide facilities for Searches to be conducted on the records of land.
During the interactive session the participants agreed that the provision for creation of Customary Land Secretariats is very welcoming as it will enhance due diligence that may be carried out by prospective purchasers.
Act 1036 also creates various criminal offences for unlawful acts perpetuated in the course of land transactions; This, therefore enables a complaint to pursue both criminal and civil actions for criminal convictions and damages respectively.
Under the Act, a person who willfully or unlawfully destroys moves or alters a boundary or survey mark commits an offence.
Similarly, it is an offence to willfully obstruct or resist an official or licensed surveyor in the execution of his duty or a person acting under his direction.
The sanctions range from a fine between one thousand penalty unit up to ten thousand penalty units and/or criminal convictions ranging from one year up to fifteen years depending on the gravity of the offence.
Amidst the country's digitization and automation drive, the Lands Commission is not left behind as Act 1036 makes provision for conveyancing to be done electronically. This would no doubt speed up registration processes.
The introduction of Alternative Dispute Resolution under Section 115 of Act 1036 as the first channel of dispute resolution under the Alternative Dispute Resolution Act 2010(Act 798) is all embracing.
The Act stipulates that a Court shall not entertain an action in respect of conflicting claims until the process for resolution by ADR has been exhausted.
ADR is a good alternative to the adversarial stance seen with litigation and is expected to relieve the traditional courts of the myriad of cases it has to deal with.
The participants expressed their appreciation and satisfaction with the education on land Act 2020 (Act 2020) and further intimated that they were confident this law would help address the challenges with land acquisition administration and improve direct foreign investment within the shores of Ghana, provided the relevant stakeholders were prepared to ensure strict enforcement of the provisions in the Act.