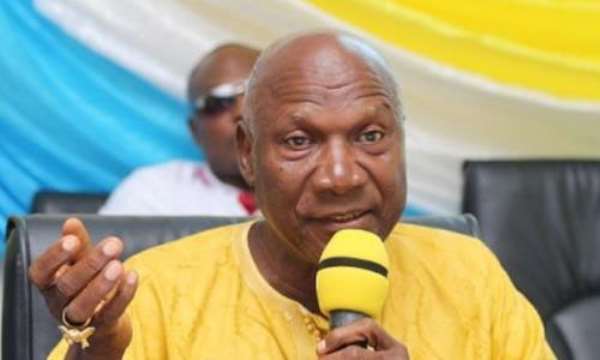 This one, which I see as nothing else but scoop, is so exciting. It's like a miracle! I don't think anyone ever thought it would happen. I mean the happening with the running of the affairs of the University of Ghana as at August 1, 2021. On that day, the top leadership of the motherland's premier university, turned an array of women achievers as top level office holders, already holding office, or assuming office. The entire university community woke up in shock over the unbelievable gender coincidence in top level appointments in the community's leadership class.
Just read from the impeccably reliable list that I have: Chancellor – woman, Vice-Chancellor – woman. Registrar – woman, Dean of School of Agriculture, Directors of (Covid famous) Noguchi, Academic Affairs, Careers and Counselling, Finance, Audit, Public Affairs, all women. I am unable at this short notice to name the middle and lower level women leaders in the university. But, obviously at the top, the power tilt couldn't be any more real than that.
Policy, programmes and activities, along with the strategies and actions to help actualise the university's vision of …, are all now at the behest of woman power. Without justification, sceptics, chauvinists for one, would be watching. One would not forget though that whatever the outcome, it wouldn't have been because women were leading. It would be because they would be human as the men were seen.
At issue is going to be, first, reorienting the maleness that has dominated decision making over the years. It's impossible to say there would be more firmness and fairness tempered with compassion; nor is it, indeed, necessary to expect one. They are academics and professionals just like their male counterparts. So, to me, it's going to be very difficult to measure the team as woman act to match that against the past man act.
They would continue multitasking. That should help us understand better about that powerful approach to life and living, although not in an entirety, since each individual is coming to the team with experiences that would have been shaped by the home and other societal experiences. That would inform their performance in their various roles. They would not just only be influenced by their university or academic environment experiences.
The most important thing is that, their appointments had nothing to do with quota, or try them or anything like that. Each and every one of them earned that position. They had to compete with their male counterparts, application by application, interview by interview. In my estimation, they are multitasking geniuses. They had had to do everything that society has fairly or chauvinistically unfairly assigned to them as, first girls then females or women.
No quota matter just where the male competitors failed in their application and/or interview, the women succeeded. There has been no evidence that anyone was appointed because a woman was being sought to be appointed.
I read the results of this study which unfortunately I'm unable to quote here, which said women tend to be more realistic in dealing with life's, and for that matter the university of Ghana's, expectations. Therefore, with a lot of hope, the leadership would proceed realistically in integrity on a mission towards achieving its vision of world-class university.
By every indication, these are women who have successfully already played important roles. Some played one or more roles. It's possible someone played all the roles: mothers, wives/spouses, daughters, aunts, grandmas, everything that gets associated with the female sex.
For over 70 plus years, males, extreme dominantly, have done their thing, as best as they could; some conscientiously others meriting a modest could have than better report card. Only on very rare occasions, with brilliance, a woman the type of Professor Florence Abena Dolphyne as first female Pro-Vice-Chancellor, emerged in the midst of the men. One would say, together, they managed to do their bit. The bit, in fact, is a university ranked highly among its peers as an academic enterprise.
A very shining legacy to the incoming sorority team, is, however, a beautiful university grounds comparable to any around the world. Presumably with pre-determined enthusiasm, the outgoing Vice-Chancellor has implemented a greening environment undertaken by some of his predecessors into a campus of flourishing young trees and glowing flowers everywhere.
For the next four years, in the least, I hope no one would go fishing for gender parity of imperfection. My hope is to be able to tell any gender sceptic, go to University of Ghana where women rule.
I am sure the team would repeatedly be reminded of 'what man can do woman can do better.' They should ignore the tease if it should come from chauvinists. As for me, on behalf of my household, I can only wish our ladies of excellence in academia well. We wish them all very successful tenures. PLEASE GO GET IT GIRLS!!!
By Kwasi Ansu-Kyeremeh