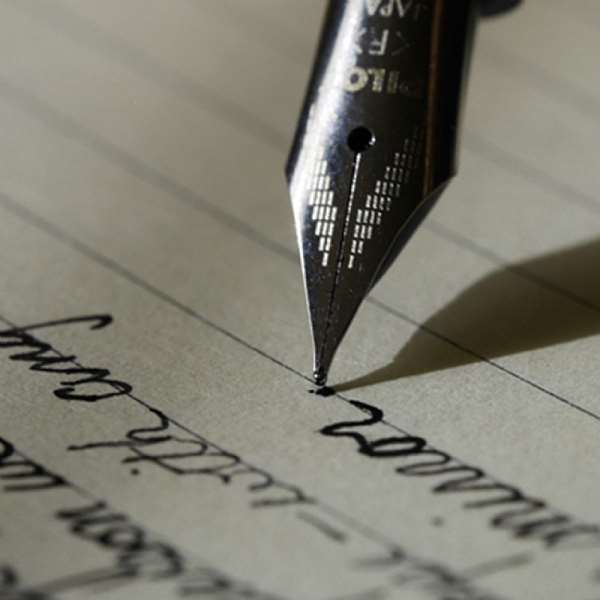 Dum spiro spero (while I breathe, I hope). -Motto of St Andrews, Fife, Scotland
WE MAY NOT BE LIKE DEMOSTHENES, the ancient Grecian orator or logographer (384-322 BC).
Nor do we compare ourselves with Martin Luther King (1929-1968), the African-American civil rights leader, popularly known for his 17-minute "I have a dream" speech on August 28, 1963.
Nor like Barak Obama, John F. Kennedy… nor like Winston Churchill with his "We shall fight on the beaches… the fields… the hills… never surrender…" speech. Nor like Franklin Roosevelt, Richard Nixon, Ronald Reagan, nor like apoplectic Hitler.
Indeed, we are not like Marcus Antonius, to read an oratory: "Friends, Romans, countrymen, lend me your ears; I come to bury Caesar, not to praise him; the evil that men do lives after them…"
Just a few words about four people, with whom we were closely associated, but whom unfortunately, passed on this year.
Take Harry Owusu, with whom we shared a residence at NA 100, Asafo, B. K. Owusu's family house. Fantastic how his aunties, including Nana Serwaa, treated all the tenants' children as her own. We, the children, would play and share meals together and sleep on the compound, some without mats! And Nana Yaw Owusu, Otumfuo's Mpaboahene would make sure the noise would not exceed a certain decibel.
At Christmas, our mother's cassava meal with hot pepper (this time with a thin spread of palm oil), would eagerly be sought after by the children – because it would be the first meal. You would hear the children cry out: "Dwoo dwo…"
And Sister Akua would write and send us with a love-letter to her boy-friend, scribbling: "Wonim s3 me dc wo pii" (and the "i" would fill half the page!). We parted company only to meet again when he was the Executive Secretary of the Revenue Agencies Governing Board (RAGB) and we were serving officers in one of the agencies. His funeral was very well observed, with a Customs guard of honour at Lashibi's Funeral Home.
The President, Nana Akufo-Addo, and the Vice-President, Dr. Bawumia, were there to grace the occasion. The reception at "Under-Bridge" (East Legon) was grand in all measures – and the donations – gargantuan as they were – demonstrated the bond of love. His body was flown to Ejisu for burial.
Contemporaneously, the funeral of a good friend and Vandal mate Razak El Alawa, was being observed in Kumasi. O, how we miss the veteran journalist, three-time winner of "Journalist of the Year Award". You could not fail to capture his huge frame from afar. The Nigerian High Commissioner in Ghana noted: "… the Nigerian Community (conveys) our heartfelt condolences on the sudden demise of an illustrious son, a dynamic servant of Nigeria in Ghana and one strong pillar of the Yoruba Community in Ghana…".
K. Gyasi, also a Vandal, wrote a very glorious tribute: "It can be said that physically, emotionally and spiritually Alhaji Razak El-Alawa never left Commonwealth Hall the very minute he entered it during the 1967/68 academic year to pursue a degree course in History. As an undergraduate student, Alhaj was editor of the Commonwealth Hall ECHO. After earning a BA (Hons) degree in History in 1970, he returned to the Hall during the 1973/74 academic year for his post-graduate Diploma in Communications. During that period, he served as Editor-in-Chief of the ECHO… (so, we dittoed Alhaj!). For the 50th anniversary celebration of the Hall, Alhaj was everywhere… Was there any activity by or about Vandal City that Alhaj missed?… Perhaps, apart from Allah and his family, what Alhaj loved most were his Alabar roots in Kumasi, his Sixth Form school, Konongo Odumasi Secondary School, (his other services included Press Secretary, Office of President Hilla Limann) and, of course, Commonwealth Hall… May Allah minimise his shortcomings, maximise his good deeds and grant him a lofty place in Paradise.
And Nana Akuoko Sarpong, Agogo Omanhene, could not stop the tears.
About Razak El Alawa, Cameron Duodu, the veteran journalist, author of "The Gab Boys" had this to say: "I say all this to highlight the fact that being with Razak was tremendous fun". Rest in peace, Alhaj.
Come in, Kwadwo Owusu-Afriyie, the author of the phrase: "Fear delegates", after losing the bid for General Secretary at the NPP Delegates' Conference at Tamale in 2014. His funeral shook his home-town Wonoo.
President Akufo Addo was there with all the NPP bigwigs, including the Vice President, Dr. Bawumia and most MPs and Ministers. President Akufo Addo referred to Sir John's statement made at Hello FM on September 3, 2013: "… Nana will lead NPP, even if he is in a wheelchair". He added: "Perhaps he had seen something others had not. For me, that statement of 3rd September, 2013 reinforced my belief that I could always count on Sir John as a true loyalist and someone I could call a good friend and so it proved". True, among all those we could call "friends", Sir John was the "talker" who pushed us to toe the line of Akufo Addo by simple arguments, especially at meetings of the Danquah-Busia-Dombo political tradition. He was truly a "passionate devotee" of that tradition.
Sir John was immensely buffeted in his political career. Hauled before the Supreme Court for contempt. Justice Atuguba asked him how he felt, and he answered: "I am humbled". Lawyer Ayikoi Otoo cleverly and smartly noted: "… some power, for which no one had control over, entered Owusu Afriyie, because as a lawyer, he ought to have known the law". Sir John "escaped" with a GH¢5,000.00 fine.
Sir John was the CEO of the Forestry Commission, and he brought "life" into the moribund Commission – the military style and paraphernalia. He had never failed to show friendship and concern even for persons at the other side of the political divide. Asiedu Nketia, NDC General Secretary, made reference to hosting Sir John for four days when he (Asiedu-Nketia's) mother died at Seikwa. So, Asiedu Nketia could not afford to stay back when his "good friend" lay at Wonoo, and NDC, was well, represented by a delegation of more than 25.
We do not regret having had him as a friend since 1979 when we met at Legon: for him and us, it had been: Ghana, Asante, NPP, period.
And, Albert Sam. He was the bulky friend. Friendship started at a sports conference on Kotoko at St. Louis Training College, Kumasi, where we all attended as sports writers (having been encouraged by the likeable Gyan-Appenteng to write on sports for "The Mirror"). At his Sakumono residence – we would meet at Friday Club, over beer (and Guinness, of course). He introduced us to all those who mattered at Graphic: Ransford Tetteh, Nehemia Owusu, Doreen Andoh, Vance Azu… (As for Nana Benyin Dadson, we had met at L Block, Commonwealth Hall). Sam would always discuss an article he had written with us, and he would ask for an interpretation of Latin expressions: "veni, vidi, vici" (weni, widi, wiki: I came, I saw, I conquered); ad astra per aspera (through adversity to the stars); alea iacta est (the die is cast: Julius Caesar crossing the Rubicon): ars longa, vita brevis (Art is long, life is short); ut ameris, ambilis esto (to be loved, you must love). So, while saying farewell to all our friends who have died, we must remember: vivamus, moriendum est, because death awaits all of us.
From Africanus Owusu-Ansah