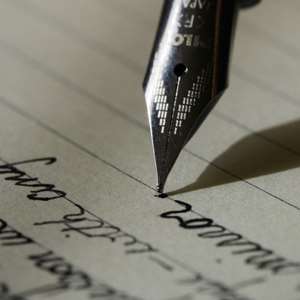 Historically, Ghana has struggled through many military regimes until 1992 under the Leadership of the Late Jerry John Rawlings when democracy was adopted after the coming into force of the 4th Republican Constitution. It took strenuous strives from patriotic and well- meaning Ghanaians who stood firm against all odds to ensure Ghana practice democracy. Fortunately, Ghanaians have largely understood democracy within a short period and for the past two and half decates, Ghana has been branded as the shining star of Democracy in sub-Sahara Africa. The 4th Republic has witnessed smooth transition of power from two major political parties- the National Democratic Congress (NDC) and the New Patriotic Party (NPP). By and large, both parties have ruled the 4th Republic Ghana.
Though no country can boost of absolute peace and political tolerance, Ghana is an exception. There is a significant peace and coexistence among all citizens irrespective of which political party is in possession of power. During the reign of J. J. Rawlings from 1992 to 2000; J. A. Kufour from 2001-2008, J. E. A. Mills from 2009-2012, and J. D. Mahama from 2013 -2016, Ghana's democracy grew from strength to strength and citizens had significant security to practice their professional and daily activities. General Elections were organized in a peaceful, fair and transparent manner. I can personally say, rule of law, freedom of expression and good governance and general development were in steep acceleration. This saw Ghana, in 2015 achieving the acolyte of a fastest growing economy in West Africa and Lower Middle-Income country as well as an enviable democratic nation. The fortress of state Institutions were growing strongly. Citizens could express their civil, religious and political views openly without fear of verbal or physical intimidation.
In December 2016, Ghanaians voted massively for Nana Addo-Dankwa Akufo Addo as the five president of the 4th Republic. The citizens had so much expectations from him because of his long years of persistence in political activities of Ghana. He has been tagged as a strong democrat, an incorruptible figure, lawyer and a human rights activist. In addition, the political promises during the 2012 and 2016 elections were penchantly socculant such that no citizen could easily object to them not even the devil. I personally tipped Nana Addo to be the best president Ghana could ever record. Others admired him for his outspoken manner on issues of corruption and good governance. Yes, Nana Addo received an overwhelming victory as against former president Mahama in 2016 elections.
On the assumption of office in 7th January 2017, President Nana Addo introduced the implementation of some of his key promises - free SHS, One District One Factory, One Village One Dam, Planting for Food and Jonlbs, among others. Frankly, we all applauded him for his boldness to implement such policies. For me, I was very happy for free SHS. Unfortunately, the implementation of these noble policies were unplanned and purely political. Key stakeholders who could help in the proper execution of these policies were intimidated and tagged with political vindictiveness, and that was when my doubts started, because I realised that the Independence of state institutions will suffer and politics will destroy our democracy.
True to my doubts, heads of state institutions begin to be bullied under Nana Addo's Presidency. Political vigilante belonging to the governing NPP went into a court in Kumasi, beat up the Judge and freed suspects standing trial. Similar occurrences took place at the Kumasi Metropolitan Assembly in the same time in 2017. Then followed by a petition by NPP supporters to remove then Electoral Commission (EC) Madam Sharllotte Osei and other staff of the EC and was approved. Chief Executive Officers of Tamale Teaching Hospital and Korlebu Teaching Hospital were forcefully removed and replaced. Some Heads of Senior High Schools were suspended or transferred for political reasons, and Judges of both the Lower and Upper Courts of the Country were transferred. All these were happening under a president who claimed to be a lover of democracy. The institutions were now under the tutorship of political heads instead of them being independent as ordained by the law.
The worst of all under the leadership of Nana Addo is the fight against corruption. In fact, we had great hope in Nana Addo's presidency with regards to bibbery and corruption. He reiterated severally prior to elections 2016, that he won't tolerate acts of corruption and even stated categorically during his swearing in on 7th January 2017 that the private sector was the place to make money and that if any of his party members were interested in money, they should better stay at the private sector. This was resounding and resonated with all of us. But, actions from the president towards allegations of corruptions became unpleasant to many. His direct appointees including close relatives were cited in several instances of corruption allegations and mismanagement of public funds, but the president has just two options: openly clear them by himself or remained silent. Popular allegations included the BOST contamination oil saga, PDS saga, and Agyapa deal. What was more unfortunate is the manner in which corruption fighters were treated under his leadership. Persons like Manaseh Azure Awuni, an anti-corruption investigatiive Journalist, Anas Aremeyaw Anasazi and his Tiger Eye PI's Ahmed Suale, Special Prosecutor Martin Amidu, Auditor General Dumevolo among many individuals and institutions fighting corruption were brutally chastised through threats of death, assassination, or their work official baricaded. Some media houses were closed, many of which were suspected to be allied of the NDC. Other concern citizens such as Pastors, artistes, journalists and so on have suffer the consequences of police or military brutalities for speaking up their mind or criticising Nana Addo government. It was at this point that our democracy begin to decay. Because, democracy cannot trive without media freedom, free speech, rule of law and corruption fighers. But, instead of fighting corruption, Nana Addo's administration was busy fighting the Corruption Fighters.
The very point I lost hope in Ghana's democracy under Nana Addo was the deployment of vigilante and state military in the conduct of the Ayawaso Wougon by-election, during the new voter registration exercise, during the December 7th 2020 general elections and the intrusion of armed military into our parliament house on the 7th January election of speaker proceedings. For the Ayawaso by-elections, there were excesses and the Commission of Inquiry called the president to bring the perpetrators to book, but the president declined to meter out the punishment despite the severe injuries caused by these vigilante. As for the military intimidation that went on during the voter registration, sadly, the president told us publicly that he didn't see or hear anything like that. And for the killing of 8 innocent civilians during collation of election results, the president never even render a state of condolence to the deseased families. Meanwhile the president previously never border about the 3 missing Takoradi girls and even promoted the CID boss for lying to Ghanaians that the police know where the girls were and would bring them home safely, but late reported that the girls died. Yet, immediately the Mfanteman MP was killed, he visited the family and gave the IGP an ultimatum to find the killers or risk losing his job. These are all signs of an ailing democracy, where ordinary citizens lives are not important to the president, but a few select citizens closer to him, a democracy where others can kill and threaten to kill other are walking freely, but majority have to suffer the culture of silence or face what former tyrant of Uganda Iddi Amin once said, "Freedom of speech is guaranteed but Freedom after speech is not asured".
The consoling point from 2021 to 2024 is that Ghanaians during the 2020 general elections have not given any political party a majority in Ghana's Parliament. For the past 28 years of democracy in Ghana, political leaders have claimed a clear majority in Parliament, so they turn to misbehave with the democracy and development of the country. But, the politicians especially the President and his appointees are forced to work for collaboration and mutual understanding in Parliament with the opposition party. If the President can reflect why his party lost woefully from 169 parliamentary seats to 137 and a reduction in over a 1 million voter margin in 2016, he would realise that Ghanaians are not happy with his style of leadership. For me, this losses did not necessarily reflect our political opinions as citizens, but it shows that good governance is declining.
The unforseen future is difficult to predict. However, the precedents set by the Nana Addo's administration should be a worry for us all. A good precedence is great but bad once are very dangerous for future generations. Honestly speaking, Ghana risk losing its democratic values should politicians wish to implementation precedents in the past. Former President of USA Barrack Obama once said, Africa need strong institutions, not strong men. unfortunately for Ghana, our state institutions are being inflicted with political colours and individual politicians seem to be stronger than the Institutions and the laws of the country. we really have to work toward institutional independence instead of political independence. we owe it a duty to allow laws and constitutionally established bodies perform their work according to the interest and welfare of all citizens but not political parties or individual politicians. Posterity lives with us should we intentionally destroy this democracy. Perhaps, all of us especially politicians should remember this, without the citizens ,there is no president, because you can be a leader in an empty land, and that all power is vested in the people and it must be exercise in the interest and welfare of the people not
political party.