Callous and unprofessional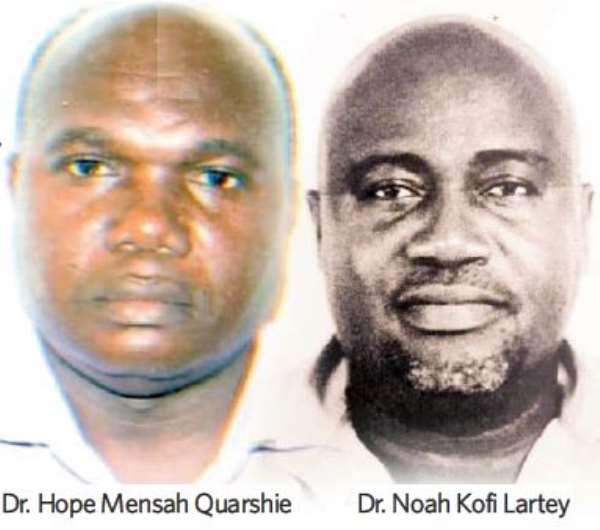 When cops in Kenya cracked a baby selling syndicate in the East African country, it sounded weird and distant after the international news networks carried it.
News about a local syndicate busted for a similar offence in Accra suggested that the human trafficking business could have been on for sometime now, and that is worrying.
Even more worrying is the fact that those involved are registered doctors who should have known better the importance of being professional in their undertakings.
It is for good reason that medical doctors swear the Hippocratic Oath to serve mankind.
Unfortunately, in a world now ruled by money, professionalism is being compromised on the altar of money which is the reason why we are witnessing such unbecoming conduct from one of most disciplined professions.
We salute the Medical and Dental Council for their swift action in revoking the licences of the accused doctors.
We also recognise the roles of the Economic and Organised Crime Office (EOCO) and the Ghana Police Service in apprehending the syndicate.
It would be interesting to find out how long the syndicate had been operative and the number of babies sold so far. It does not look like this is the first time the suspects are engaged in the inappropriate transaction.
We do not have doubts about the quality of investigations that would go into the transaction considering the seriousness of the subject.
The Medical and Dental Council must ensure that the ethics of the medical profession are strictly adhered to at all times because this is the only way that public confidence in local doctors can be sustained.
At every step of the investigations, Ghanaians must be apprised about the unfolding developments except where such disclosures can impact negatively upon the quality of the probe.
The dent this syndicate has caused the medical profession is enormous. This must be reversed without any impediment because by the nature of the medical profession, it can only thrive on the wings of public confidence. Anything that must be done to protect it must be brought to bear upon it.
It is worth repeating that security is a shared responsibility. The environment in which we live must be of interest to us.
The transaction in babies at some facilities should have attracted the attention of some persons who perhaps did not find it necessary to raise the alarm until matters got to a head.
Those who have more information that can assist the investigators to successfully accomplish their assignments should not hesitate to provide these to the relevant agencies.
— Daily Guide