Flash Back On NPP Primaries; How Party Supporters' Campaign Vigorously On New Media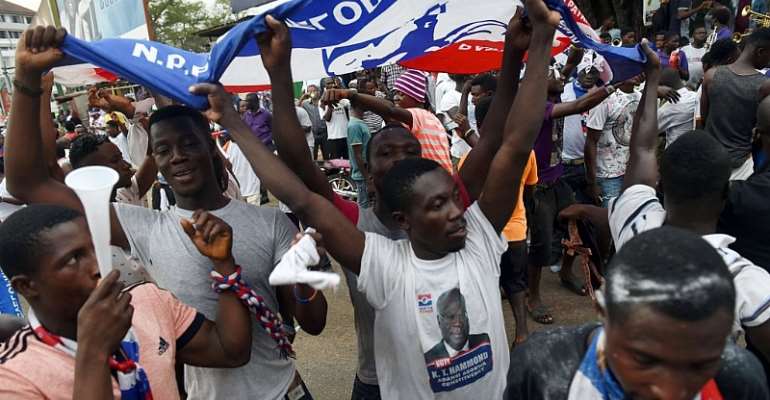 Political campaigns on various social media gathers momentum, as delegates of the ruling New Patriotic Party (NPP) go to polls to elect their respective parliamentary candidates to contest Election 2020 on Saturday June 20, 2020.
Party delegates, supporters and followers of the various parliamentary aspirants who contested the elections held on Saturday June, 20 took advantage and the wider space of the social media to 'market' their favourite parliamentary aspirants on pages of the new media.
They fooded campaign posters and messages, mostly on Facebook pages and various WhatsApp groups, ostensibly to sell the ideologies, and canvass for votes for their preferred aspirants to be given the nod to contest for the December 7, Parliamentary and Presidential elections.
Interestingly, most of these campaign messages were sighted severally, and repeatedly and went viiral on the new media.
"Let's change the face of parliament in Sunyani East. Delegates your decision today determines the future. Vote for number 2", a Facebook post by Theophilus Asum Addae-Adjei read.
Another Facebook post by Kobby Gyan read "delegates, please you have an onerous duty to perform. Just listen to the voice of reason and reasonably elect candidates who can serve our collective interest" while another one from Isaac Yeboah read "Sunyani East delegates, please let's do this once and for all. The time is now, let's go and vote Alfred Tuah Yeboah for development and unity in our constituency".
"Wishing my brother Bice Osei Kuffour the very best on Saturday", was another post by George Quaye, while "you have served your people, a selfless and dedicated MP. Posterity will judge all those who are calling for your defeat. The only message they have is you have served for a long time, but please my own Sunyani East delegates we are coming again on Saturday June 20, give us another mandate to serve" was a post by Obed Jojo Menkah on Facebook.
Another Facebook post by Samuel Kofi Ameyaw liked and shared by Randy Ashraf read "MP for Dormaa West constituency, hon. Ali Maiga Halidu to be popularly acclaimed by his party executives today, June 19, 2020 and tomorrow June 20, 2020 at Kwakuanya and Nkrankwanta respectively. The big Maiga, the people's choice, four more to do more".
"All the best to all my friends contesting the NPP primaries tomorrow. Please manage your expectations well and let the words of Sir John ring quietly in your heads – fear delegates", was a Facebook post by Kwame Gyan, while Dr Samuel Asante Nnuro had this to say on Facebook "MOBA we wish U all the best… bring it back home Bice Osei Kuffour".
The situation was however not different on some various WhatsApp platforms sighted by the GNA, some NPP supporters have these to say "the good performance or otherwise of an MP affect for Sunyani East affects me because I am a constituent. I, think delegates will be doing us a lot of good if they give us a new candidate for the constituency".
Other comments were "The decision has already been taken and Kwasi Ameyaw- Cheremeh will win hands down", and "The lawyer Alfred Tuah Yeboah that I know. The optimum catalyst needed to drive growth and development".