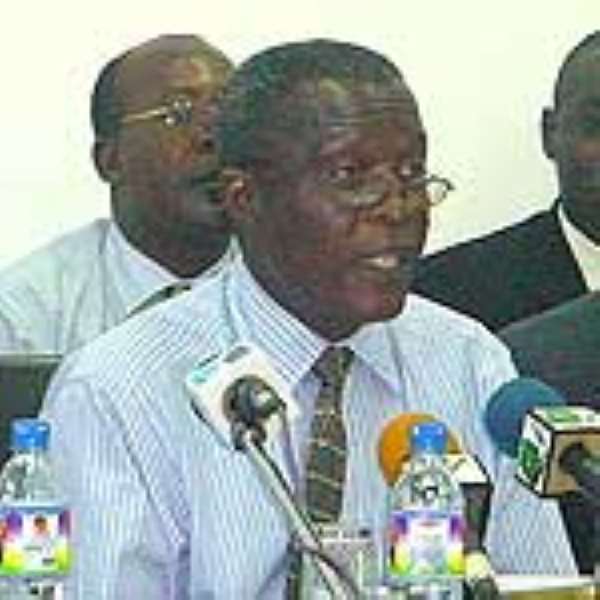 Mr Kwadwo Baah-Wiredu, Minister for Finance and Economic Planning
The government has directed all Ministries, Departments and Agencies (MDAs) and other public institutions to reduce their expenditure on fuel by 25 per cent in volume terms over their last year's consumption.
Alternatively, the MDAs and the public institutions have been directed to ensure that they maintain their expenditure on fuel and related products for this year within the last year's actual levels, whichever of the two options will yield greater savings.
Consequently, the government has directed all public institutions to submit returns on their petrol consumption for last year to provide the basic information for undertaking vigorous checks on those institutions to ensure that they comply with the directive.
The Minister for Finance and Economic Planning, Mr Kwadwo Baah-Wiredu, who made this known to the Daily Graphic, said the exercise, which began six weeks ago, formed part of strategic measures put in place by the government to cut down expenditure on crude oil and related products.
He said the aim was to cushion the country's economy against the effects of rising crude oil prices on the world market, adding that a key pinnacle of the measures being put in place was the need to reduce the consumption of crude oil and petroleum products by up to 20 per cent by the end of next year, in order to reduce the effects of the rising prices of crude oil on the country's foreign exchange resources and avoid any reversal of the stable macro-economic environment achieved over the past five years.
In recent times, some members of the public have expressed concern about the high government expenditure on petroleum products and have suggested to the government to do something about it.
Mr Baah-Wiredu gave the hint that the government was also considering the abolition of the unlimited use of fuel by public officials, including political office holders, public servants and staff of state-owned enterprises, as another measure to address the issue.
Mr Baah-Wiredu further indicated that the government would soon establish a special expert group to develop strategic policy, alternatives and appropriate responses to address the current and future impacts of the uncertain international crude oil market on the country's economic growth and the well-being of the people.