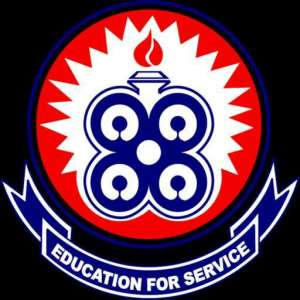 The UEW management has arguable executed leadership by seeing to it that whichever way students complete their semester despite the deadly novel Corona Virus. I would by this commend management for taken swift measures to see to it that we achieve our academic excellence whereas some tertiary institutions couldn't take such bold initiative. However, there is much more to be desired if you ask me.Also, if it must be done, it must be done well.
Notwithstanding the above,I'm very much disappointed in the UEW SRC.Their core mandate is to serve as a link between the students body and management. But their actions and inactions since the inception of the LMS is very worrisome.It tends to look as if the SRC has been contracted by a sect of people not to act in the interest of students.
We have instances where other SRC in other institutions are working tediously and assiduously to meet the demands of their students. Notable among these Is the UCC whom their SRC has fought to the bone to make sure students are not accessed with the E-learning. However teaching and learning will take place online but they will return to school to take their exams.
Such is a mark of good leadership. One would have thought since our disappointed and incompetent SRC president Emmanuel Oduro (SIR CASTRO) comes from the HPERS department which is mostly associated with practical works and assessment, he would have fought to the bone to make sure students in his department and at large are not assessed by the LMS (E-learning) since it doesn't make provisions for practical work.
The over 85,000 students on the LMS has made accessing it very difficult. You will enroll on a course to partake in a quiz, only for the poor network and how hot the system is, making it difficult for you to access your next question. Only for you to realise time Is up and you have been scored 2 or 1 though is was not your fault you couldn't attempt the next questions. How do a whole University who believes in Education use such worrisome system to access students. Where is the effectiveness,productiveness and efficiency we want students to produce if assessed this way.With all these, the SRC is quiet serving their paymasters."Hhmm s3 yangyae ab3twa aaa y3 b3 hunu akokono nkasae"
This informed the Pro VC's "infamous" statement calling on students with poor network to come to their rented hostels and access good network in Winneba. But the truth is, is not about poor network in our homes alone,but the LMS isn't effective for our engagement.So even in Winneba,clicking to access the next question is very difficult like pulling hair from your nostril.
Another fundamental question is, the academic year as we paid rent for ends in May,now the academic calendar has been extended to July.What if I come back to campus and my Land lord asks me to add up to my rents since I would want to stay till July and access "good network". Where do I get money to even add up in this trying moments.
With all these, our SRC is quiet serving their paymasters.Hhmmm .How about the campus residents (those in the halls) with bad network in their respective homes.For them, should they stay home and suffer?Well the SRC executives should keep receipts of every penny spent because the day of reckoning is very imminent. They should not say because of corona " soso and so" we are very much aware of the sanitizers they poured in rubber for us
Anokwa I don't blame Sir Castro and his cohorts, such is what happens if you vote for someone on the basis that he constructed a 2 by 4 bridge.When SRC presidents meet to discuss issues at E-learning on set,only Sir Castro can't be found, why?. Asem paa nie
To my good friend Adu Kesse Michael the SRC secretary " koraa de3" it tends to look as if he is "ignorant" and not incompetent.
UEW SRC executives, a walking disappointment.
#UEW StudentsDeservesBetter from our SRC
Shadrach Appiah